Return
High points
Durance Festival Whitewater sessions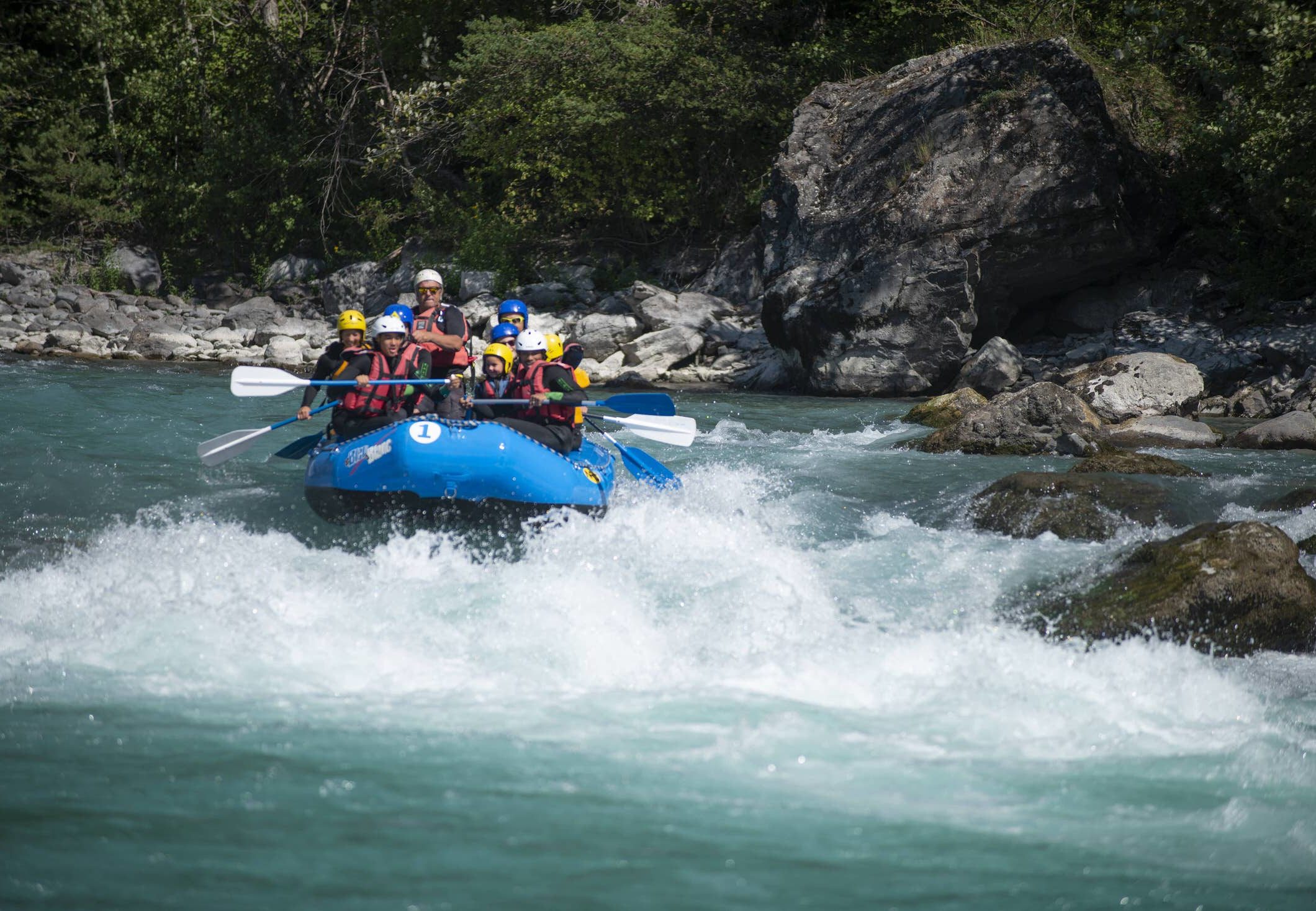 ''
Surf on the WHITE-WATER trend in Serre-Ponçon !
An event created by river enthusiasts
3 days for river and different paddle-sports enthusiasts. This festival's base camp is at the New Rabioux campsite in Châteauroux-les-Alpes.  The festival was created by several white-water instructors, working on the Durance, who were looking to share their passion.  The Durance, an essential river for white-water sports, is waiting for you to follow its flow and get a taste for refreshing sensations. Glide and capture your emotions along this open valley that is surrounded by stunning, breathtaking scenery.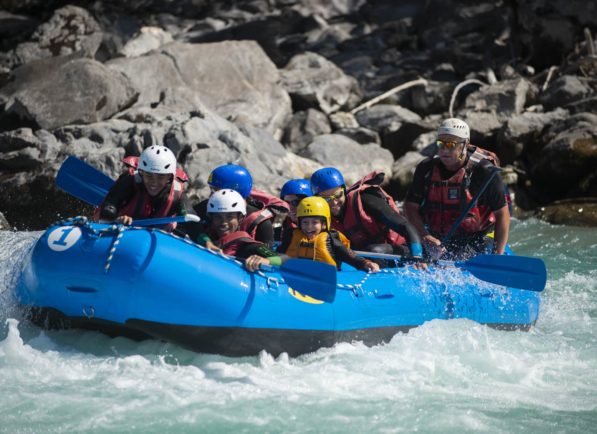 White-water for all
The edition of Durance Festival Whitewater Sessions has some additional features. Everyone can find a suitable activity to please them. There are mini courses (freeriding on falls, river stand up paddling, girls' special, open canoe and safety), an exhibitors village where you can test the latest models, and, new this year, the Guil gorges: Chrono, a race in the Château-Queyras Valley, a stand up paddle river race. Open air cinema in the evening and on Sunday, the great descent: a multiple boat descent, for a genuine white-water rally !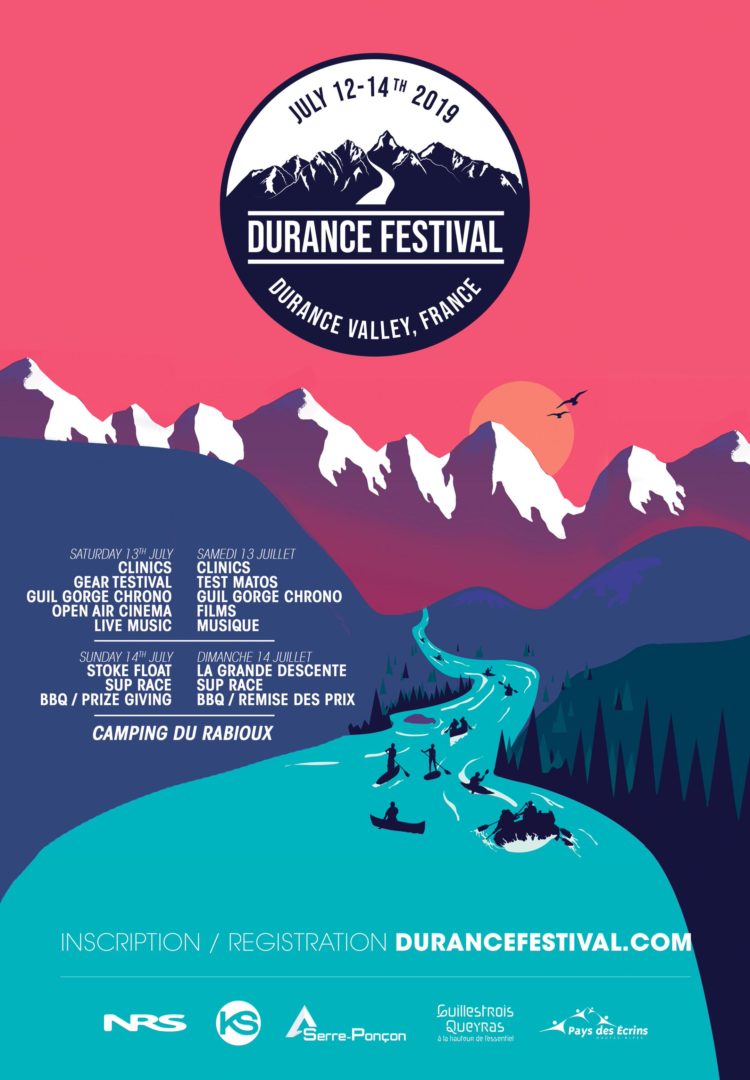 A programme full of activities and good humour !
Friday 12 July
10 a.m. / Guil Gorge Chrono Training (non-secured)
12 p.m. / Start registration confirmation / Registration
2 p.m. / Clinic (improvement workshops), river safety, freeriding, stand up paddling, girls, open canoe
6 p.m. / Welcome drinks
Free sailing
 Saturday 13 July
8 a.m. / Registration confirmation / Registration on site
9 a.m. / activities start
Day clinics: Safety, Creeking/Freeriding, SUP, River safety, Rafts and inflatables
12 p.m. / Gorge Guil Chrono
Start briefing at noon, first departure at 1 p.m.
1 p.m. / Start recce SUP descent
A reconnaissance run for the SUP race route, led by race organiser Nico Fayol, who presents the route and highlights the pitfalls, and representatives of the partner brands.
5 p.m. / Fun Races (Rabioux team relay) SUP + kano-raft + raft + kayak / Official refreshment bar opens with La Batucada d'Embrun
7 p.m. / Catering begins
8 p.m. / Musical aperitif
9 p.m. / Open air films
> MUKSU, Tajikistan
A magnificent film by Olaf Obsommer and his team seeking to conquer the Muksu River in Tajikistan. Several mountain passes above 5000 metres in altitude to reach the start of one of the most inhospitable canyons in the world: 88 km, Class 5 for a canyon that you can only exit downstream. Mind-blowing images! Kayakers: Sam Sutton, Phil Baues, Tomass Marnics, Fabian Dörfler, Thilo Schmitt, Egor Voskoboynikov, Mike Krutyansky, Alona Buslaeva, Erik Boomer, Tomass Marnics)
>Kayak, Curry, Kerala, India
Olaf Obsommer and his team set out to discover the rivers in the Kerala mountains in Southern India. On site, they discover some incredible runs and the inertia of the Indian administration, that at the same time is managing catastrophic-scale floods. Kayakers: Nouria Newman, Phil Baues, Thilo Schmitt, Quin Connell, Manu Arnu)
 Ends around midnight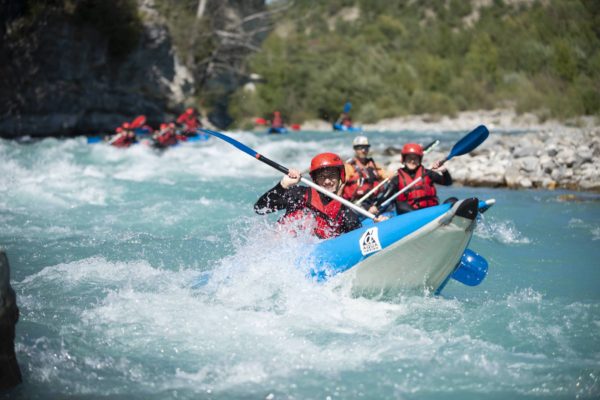 More details on the Serre-Ponçon's leading white-water event
''
White-water enthusiasts discover our guides !