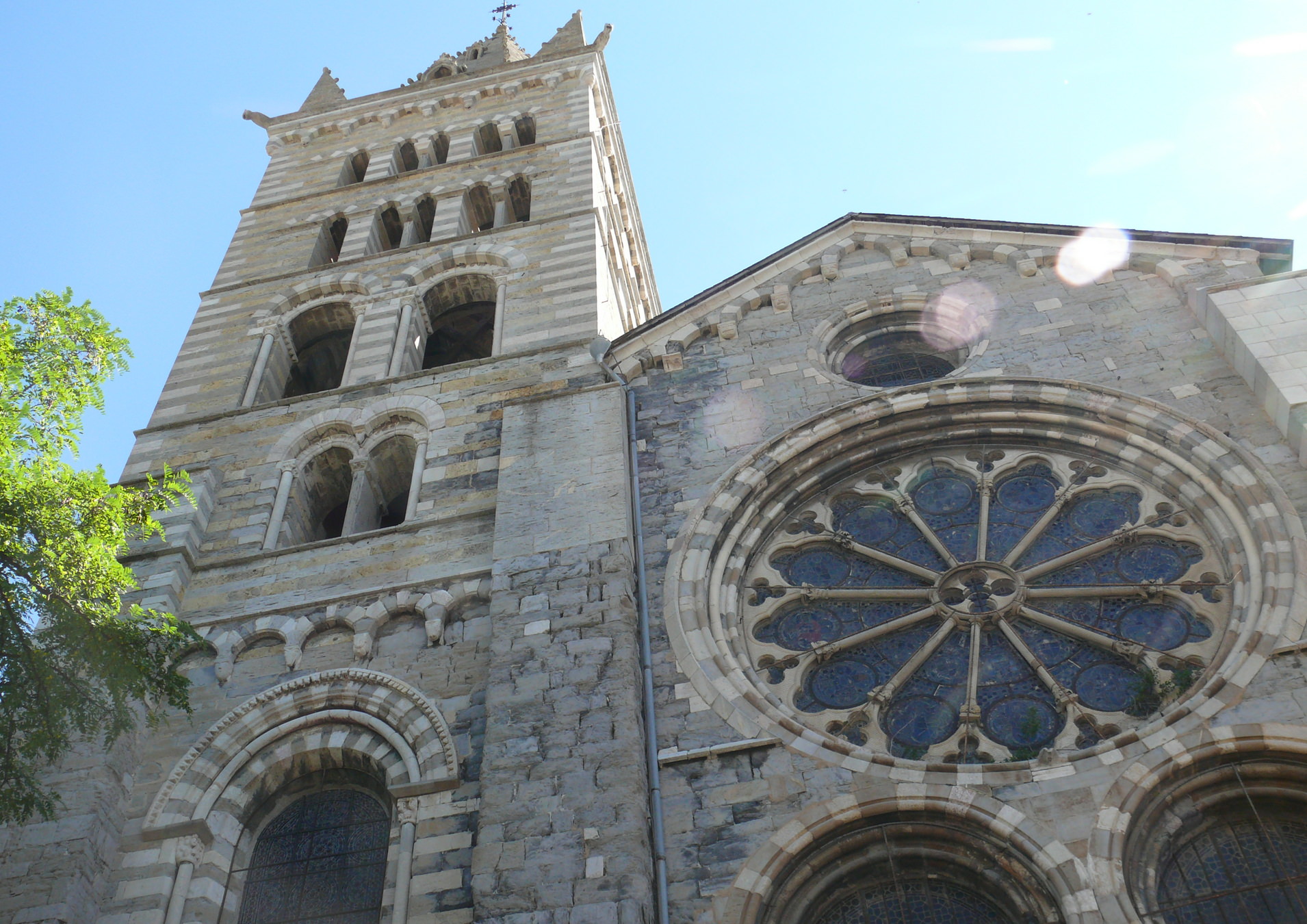 Entrer dans la salle du trésor de la cathédrale d'Embrun est une expérience saisissante. Percer les mystères des lions du Porche du Réal, une aventure conviviale et contempler l'élégance des voûtes colorées, une pause spirituelle. Cette visite va de surprise en surprise, laissez-vous guider !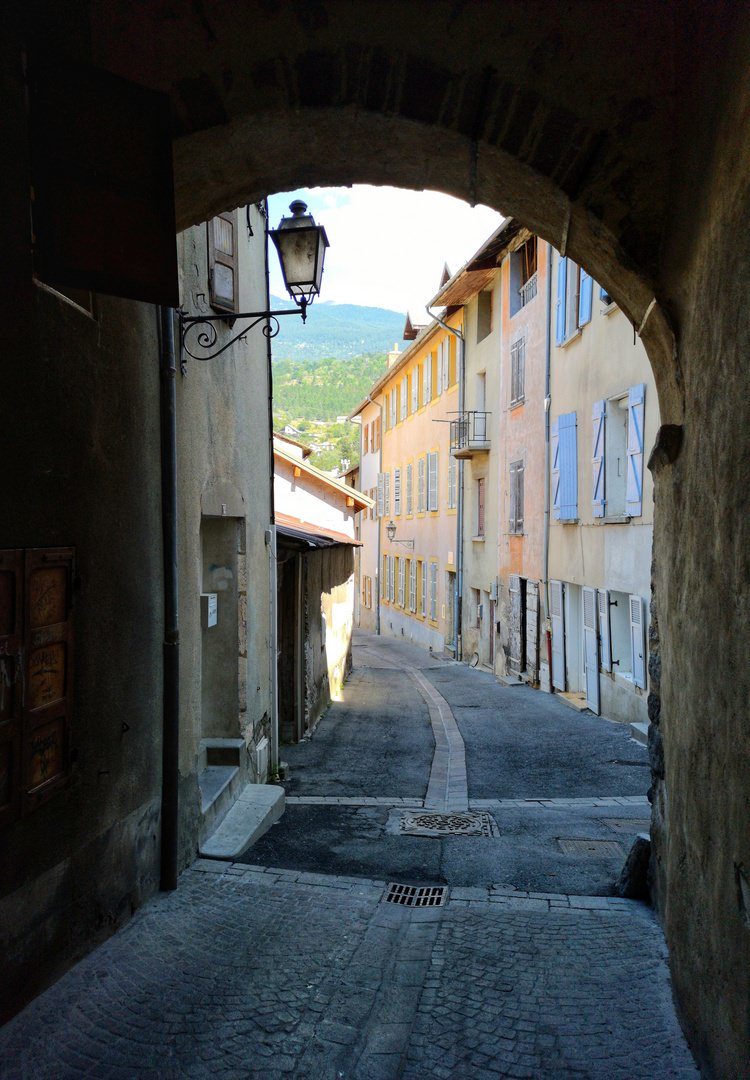 Le temps des cathédrales
Perchée sur le roc d'Embrun, la cathédrale Notre-Dame du Réal domine la vallée de la Durance. Passages couverts, ruelles étroites et sinueuses, portes sculptées… Il y a du moyen-âge dans l'air. Déambuler dans le calme des ruelles médiévales du centre ancien, c'est s'imprégner de 900 ans d'histoire, s'attendre à croiser un groupe d'archer en garde au pied de l'imposante Tour brune aux allures de donjon. D'un coup, au détour du palais de l'archevêché, l'architecture de la cathédrale s'offre à nous, imposante et majestueuse.
La Tour Brune et le Jardin de l'Archevêque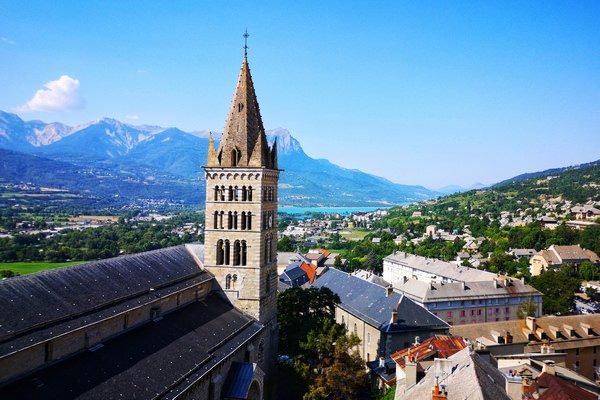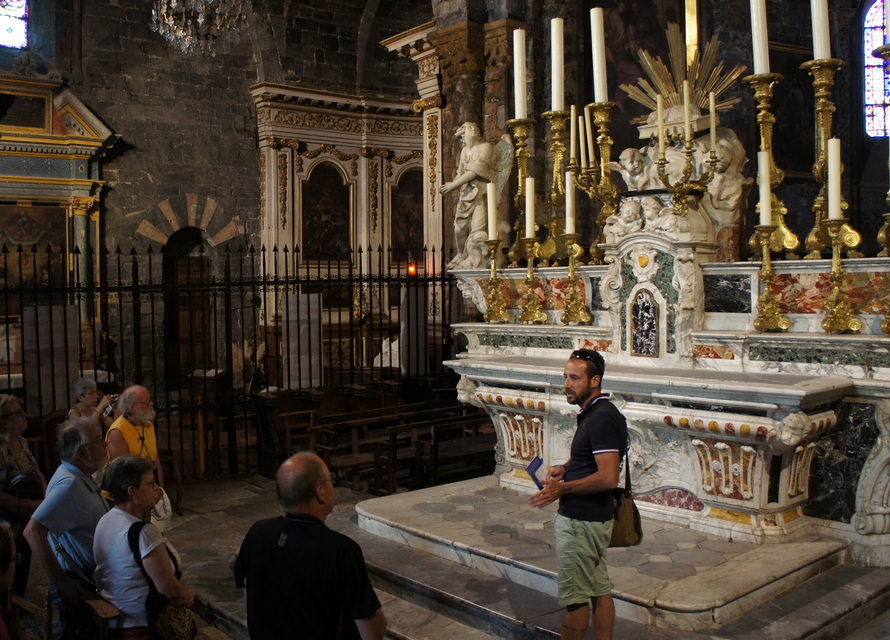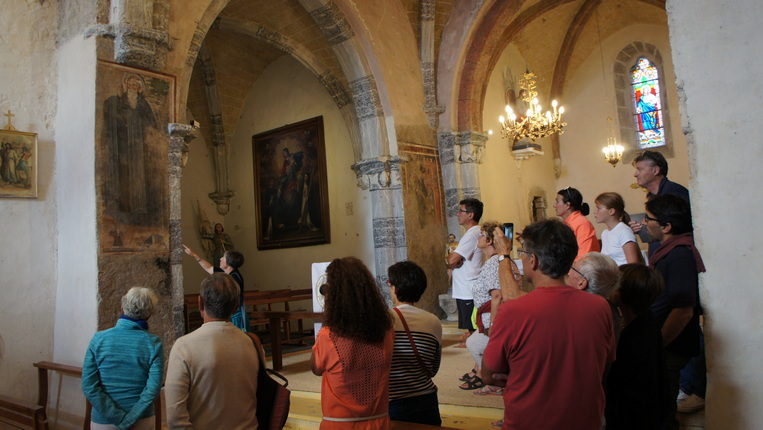 History tellers
Friendly and good-humoured, Corinne's smile suggests we have discovered something. Questions flood in, eyes look from one sculpture to the next and little by little, the archbishop of Embrun's prestigious history is revealed before our eyes.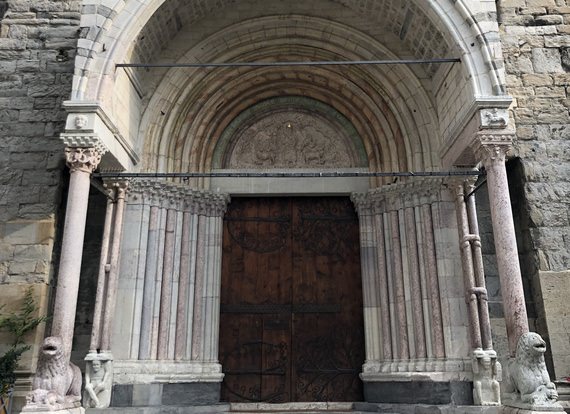 Le mystère des lions
Marbres rose et vert, schistes gris et calcaires blanc colorent le porche du Réal. Les deux lions allongés devant le portail nord nous menacent de leurs gueules grandes ouvertes. Nous observons les détails qui ornent le porche et cherchons les différences à gauche et à droite. Aviez-vous remarqué ces serpents entrelacés ? Votre guide vous aidera à en déchiffrer les symboles.
Insolite…

''
A spiritual break during your summer visit to Embrun. Serenity…and coolness.
Yoann O.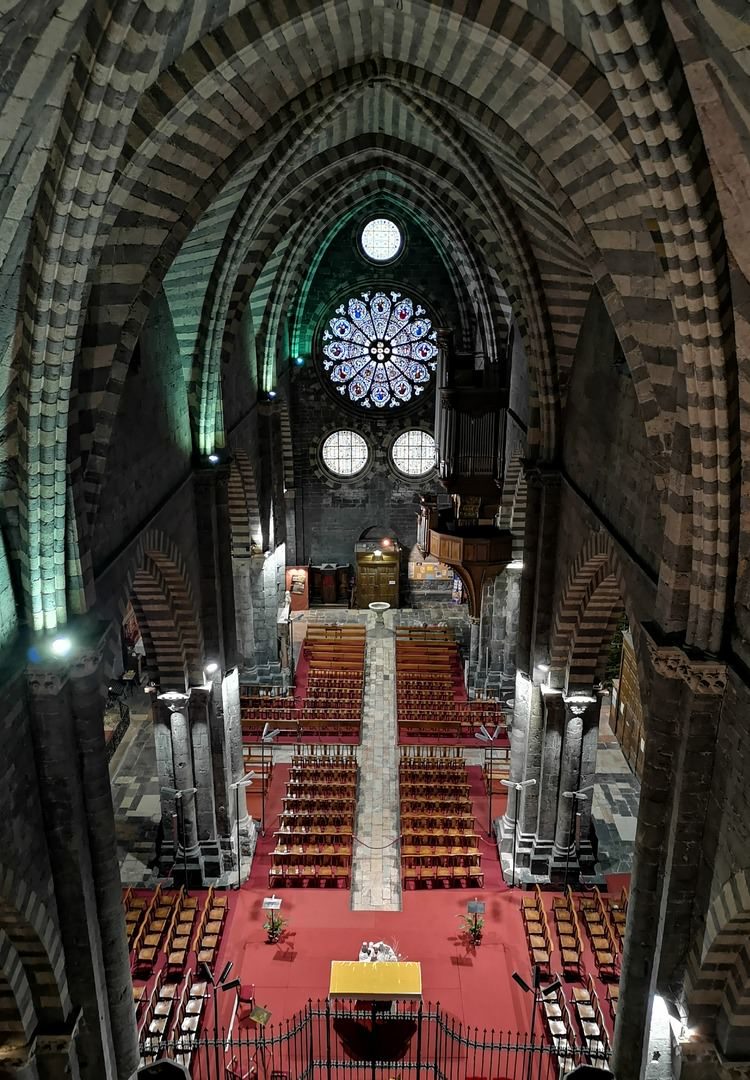 A haven of peace
Inside, tinted rays of light fall on our faces as they enter through the 15th century stained glass windows. Settled peacefully within the coolness of these walls, our eyes are inevitably drawn to the elegant black and white-striped arches. A remarkable polychrome, laden with spirituality.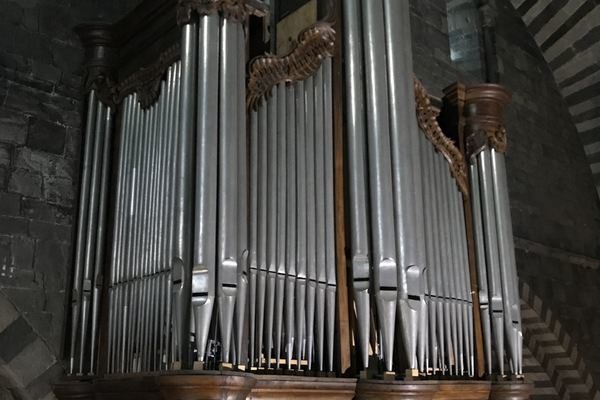 La stalle du roi
Disposées dans le chœur de la cathédrale les stalles sont à peine visibles. Le guide déverrouille les grilles en fer forgées. Nous avons le privilège d'observer de près les bas-reliefs qui ornent ces boiseries en noyer du XVème siècle. Espace dédié aux religieux, l'une d'entre elle a pourtant accueilli le roi Louis XI et le Président Charles de Gaulle, résisterez-vous à l'idée de lui emprunter son siège ?
Notre-Dame du Réal, Cathédrale des rois
Dressed in silver and gold !
Excitement is noticeable within the group before entering the archbishops' vestry.  Trepidation gives way to astonishment as the display case doors open one after the other to reveal golden chalices, silver ciboriums, illuminated manuscripts and a collection of gold-embroidered clothes. Our only wish is to come back to continue exploring the details of this boundless treasure.
Le Pays d'art et d'histoire (Land of Art and History)
Les visites sont réalisées par un guide conférencier du Pays d'art et d'histoire. Un label délivré par le Ministère de la Culture à 30 communes engagées dans la valorisation de leur patrimoine autour du lac de Serre-Ponçon et en Ubaye.
Retrouvez l'ensemble de nos visites culturelles ci-dessous