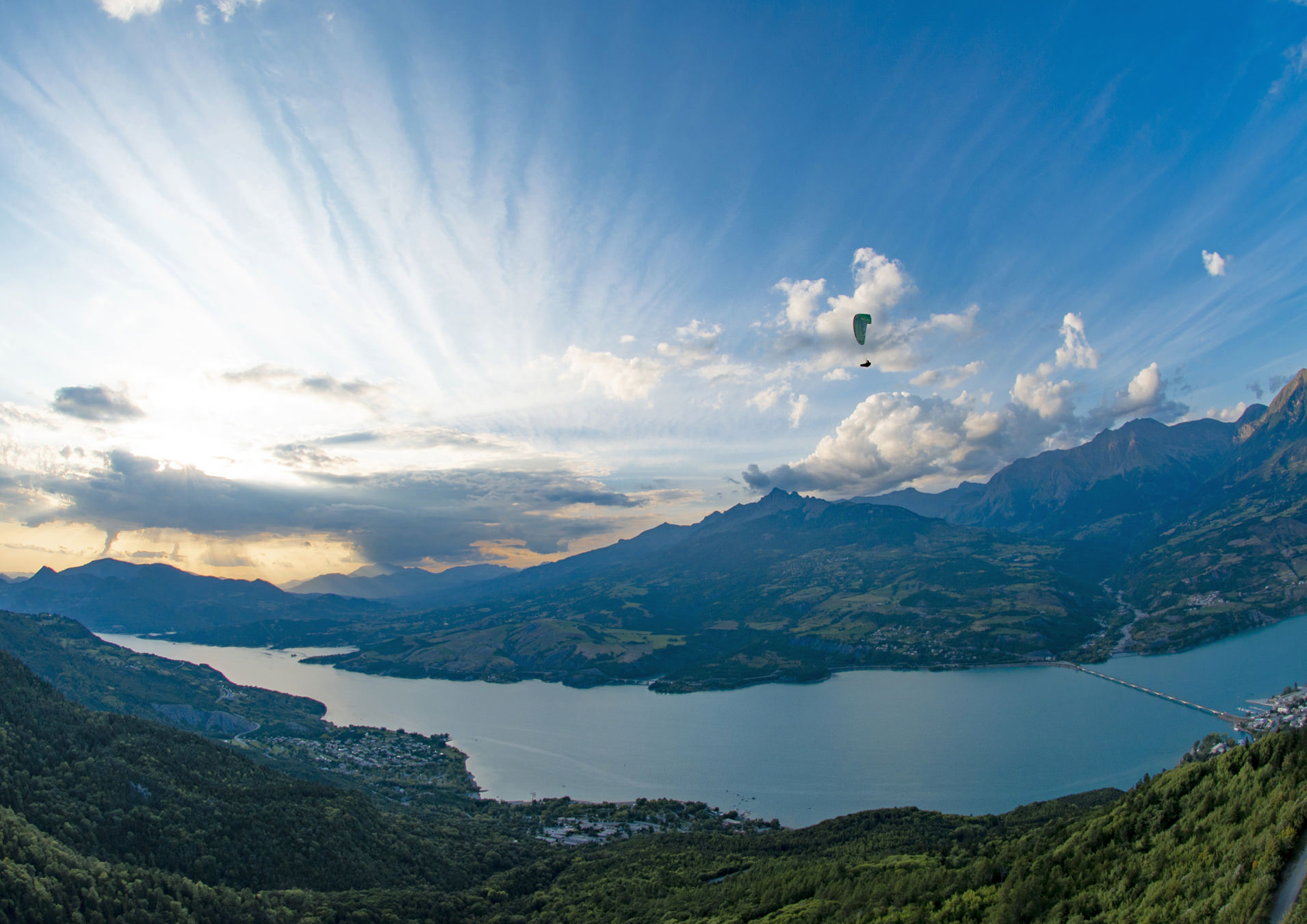 Survoler le lac de Serre-Ponçon est une expérience unique entre sensations fortes et contemplation. Des hauteurs du Mont Guillaume au village perché de St-Vincent-les-forts, les spots merveilleux s'enchainent pour se délecter des paysages grandioses entre lac et montagnes.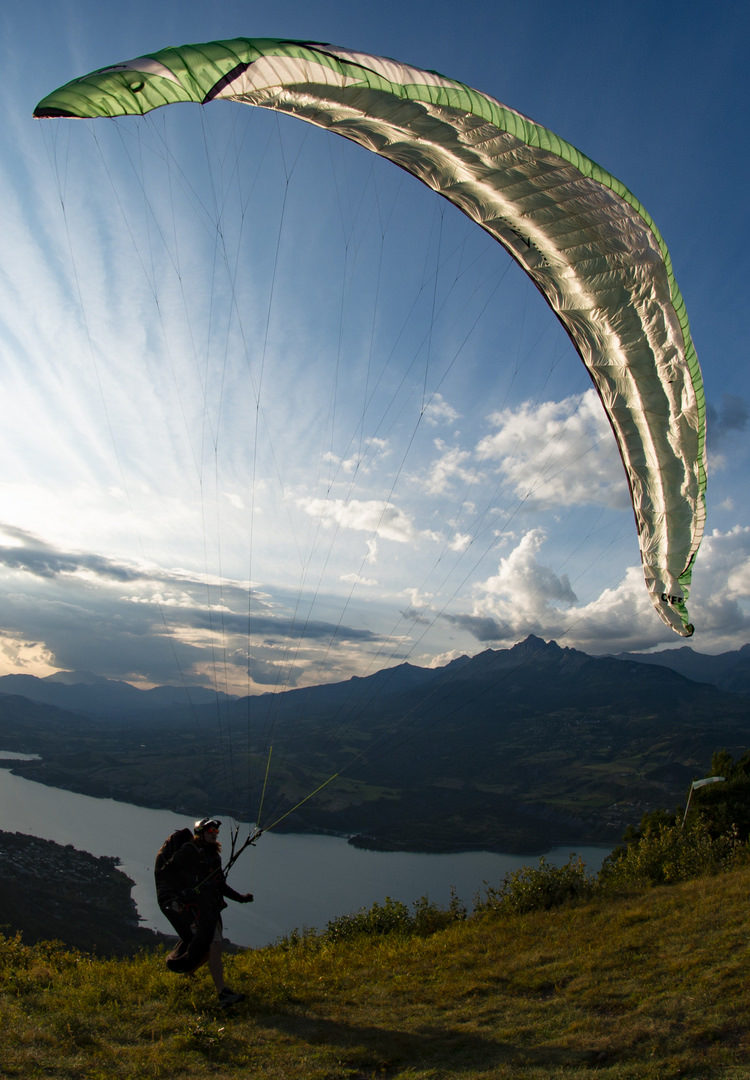 Voler : votre rêve !
Pour les novices en aérologie, un baptême en parapente au-dessus du lac de Serre-Poncon s'impose. Ses reflets turquoise, jade ou émeraude en font un trésor fantastique dans son écrin de montagnes.
Secoués dans le 4X4, vous masquez votre appréhension par quelques plaisanteries. Les rires fusent, l'instant fatidique approche. L'aire de décollage se dessine à 1600 m d'altitude.
Infos pratiques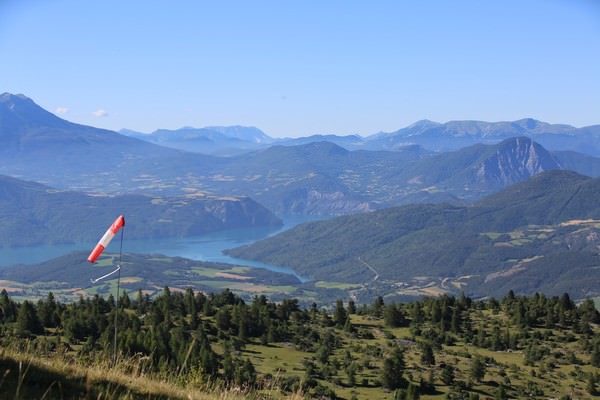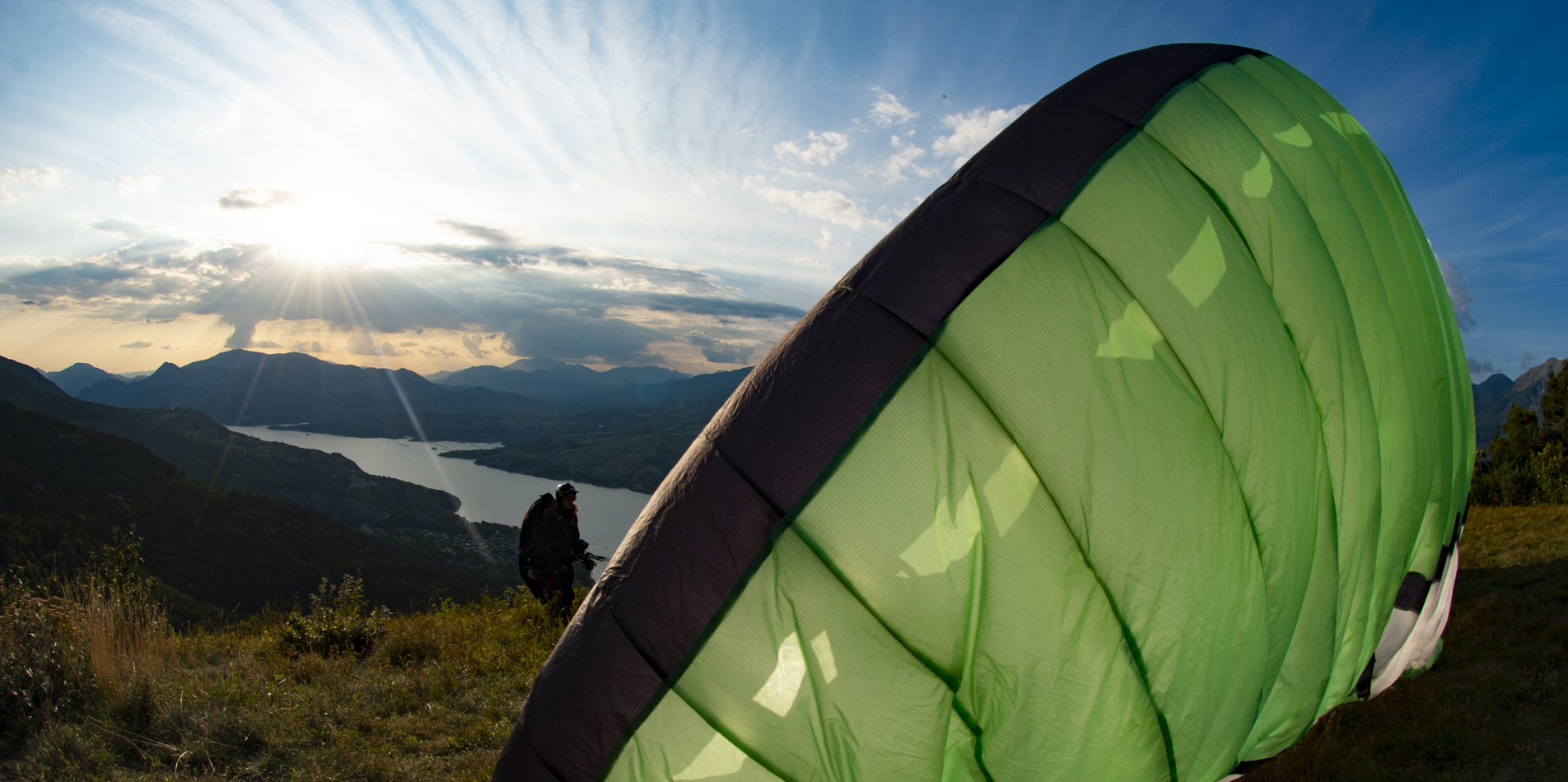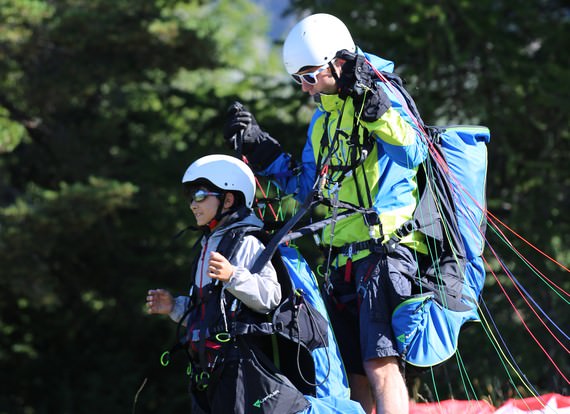 Courageux mais pas téméraire
800 m plus bas, le lac vous hypnotise. Le premier courageux s'élance, excité, électrisé, vous vous sentez privilégié.
Chouchou, votre expert en la matière vous briefe sur le déroulé du vol et sa sécurité. Il vous accompagne dans la mise en place de votre casque et votre harnais. Ses 25 ans d'expérience vous rassurent.
Le saviez-vous ?
Abracadabra ! vous sautez le pas !
Derrière vous, Chouchou gonfle la voile. Votre cœur s'affole, quelques pas rapides et vos pieds quittent le sol, surprise ! le parapente s'élève. La magie du vol commence, quel sentiment de liberté ! Ca y est vous flottez dans les airs !
Coup de cœur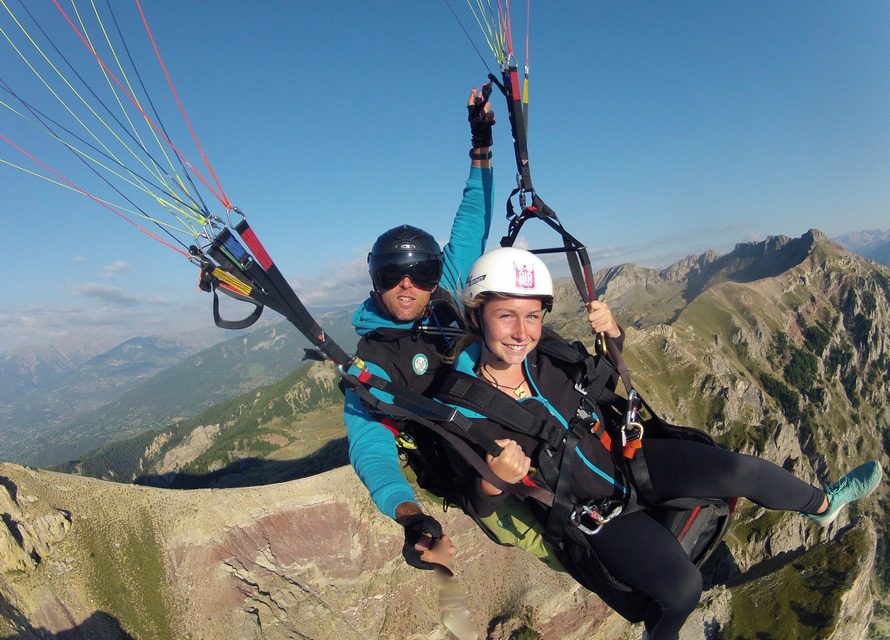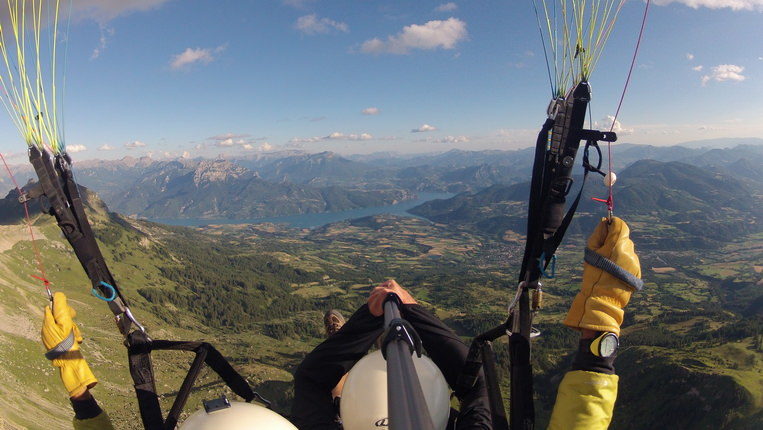 Le bonheur est dans les airs
Assis sur la sellette comme sur une balançoire, vous vous abandonnez confiant. Pas un bruit, juste le souffle de l'air dans la voile. La palette de couleur est infinie, la vue sublime. Chouchou nomme les sommets, les lacs d'altitude, les vallées encaissées.
Le conseil de l'expert…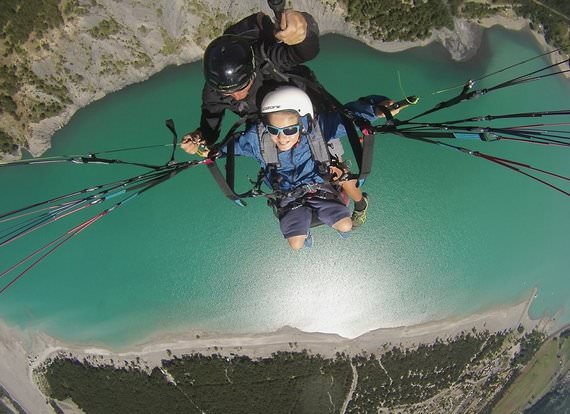 Adrenaline rush
Your flying companions, who are equally excited, shout out to you. Your instructors have fun with the updraughts. Your enthusiasm is at its peak, Chouchou turns over the wing. Wow! What an adrenaline rush! The acrobatics are exhilarating !  
Entre frayeur et allegresse
L'atterrissage se profile. Chouchou vous encourage à vous dégager de la sellette, à positionner votre pied droit pour l'atterrissage, le temps s'accélère, et vous vous posez… tout en douceur. Cris de joie, éclats de rire, euphoriques, vous vous congratulez et remerciez chaleureusement vos moniteurs.
Souvenirs, souvenirs…
Forever in your memory
There's the lake, so vast, so blue, you dive in, splashing, then the desire to be carried by the water takes over, just as you were carried by the air moments ago. 
You close your eyes, images rushing around your mind, you did it! You flew!  An intense experience in an exquisite setting…
''
A superb flying experience of the Serre-Ponçon Lake! An excellent moment, unforgettable! A great team, welcoming and friendly, very professional, with a will to share their passion for a great time together!
Sophie L.
Si l'air est votre élément, le survol de Serre-Ponçon peut aussi s'effectuer en Montgolfière, en ULM-Hydro, en Hydravion, en avion de tourisme, en planeur… Retrouvez toutes nos activités aériennes ci-dessous