Our favorite outings / Water

''
We have selected our favorite outings to help you to discover Serre-Ponçon !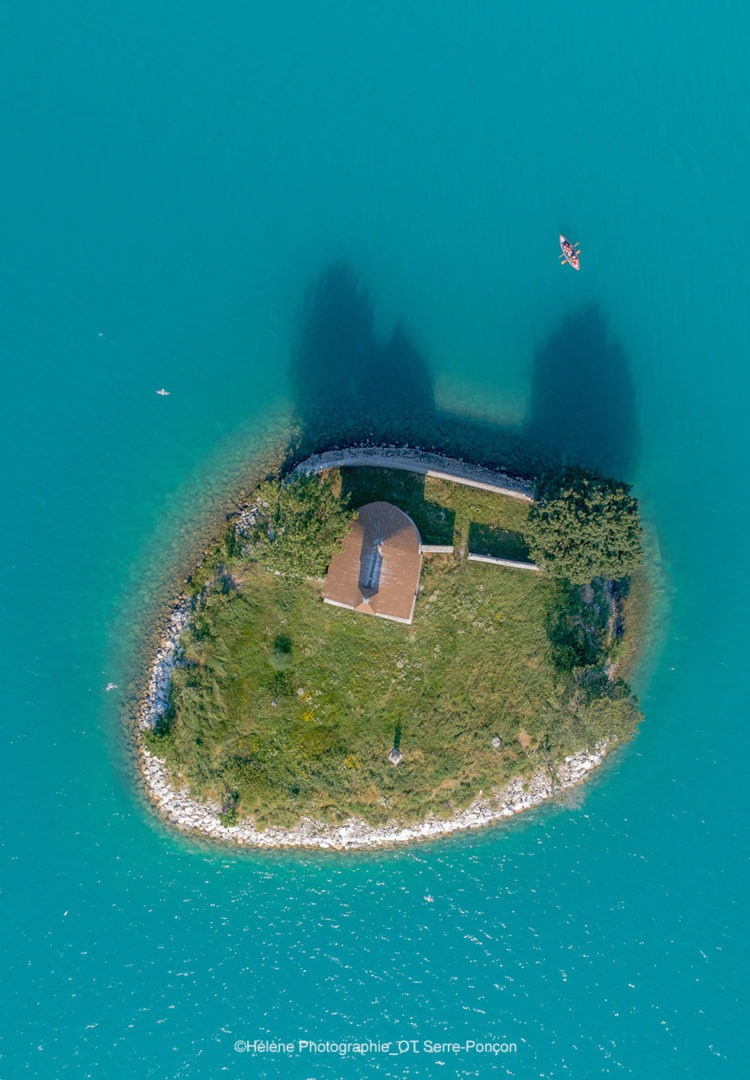 ♡ Chapel St-Michel
Prunières | Serre-Ponçon
This chapel is the emblem of Serre Ponçon, and is located on a small island in the middle of the lake.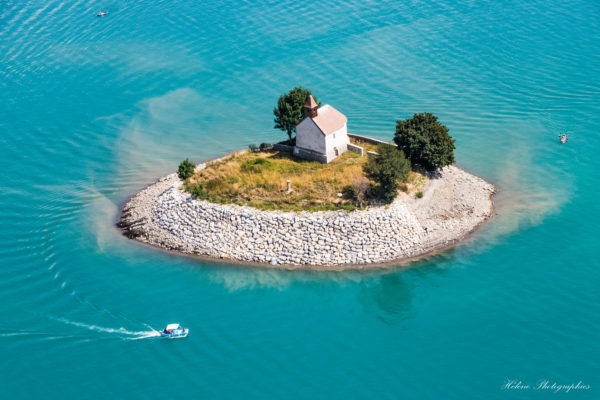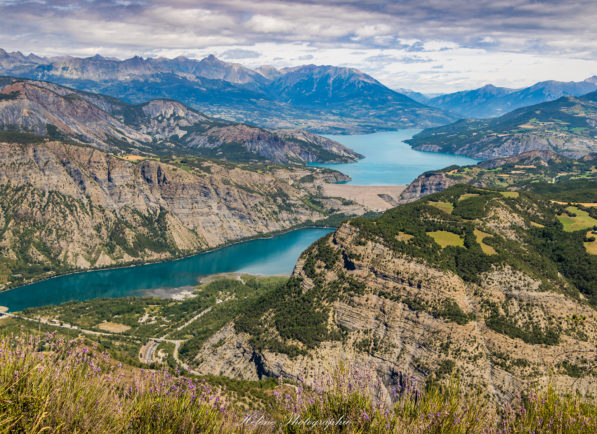 ♡ Dam of Serre-Ponçon
Rousset | Serre-Ponçon
Largest dam in Europe (made of soil). The lake is an important source of energy, and a gigantic water tank for the agriculture in la Provence, and in the meantime also a place where you can have a lot of fun! Do you want to know more about the dam and the lake? Then go to the museum Muséoscope du Lac, or to the Maison de l'Eau et des Energies of EDF (Électricité de France).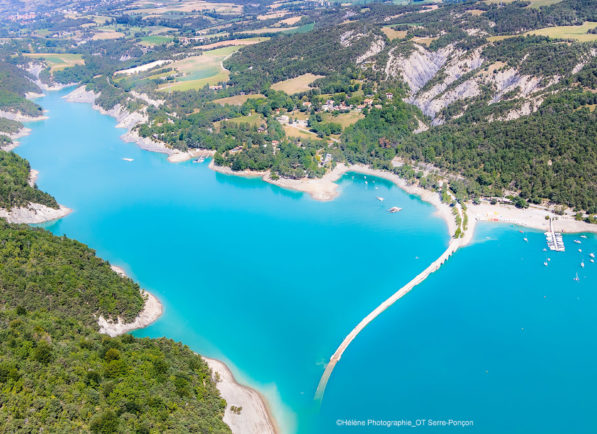 ♡ Bridge of Chanteloube
Chorges | Serre-Ponçon
One of the remains of the railway that was supposed to connect Grenoble with Barcelonette. The project came to a standstill after four years in 1934. At low tide the bridge is completely above the water level, so you can go walking or cycling on it.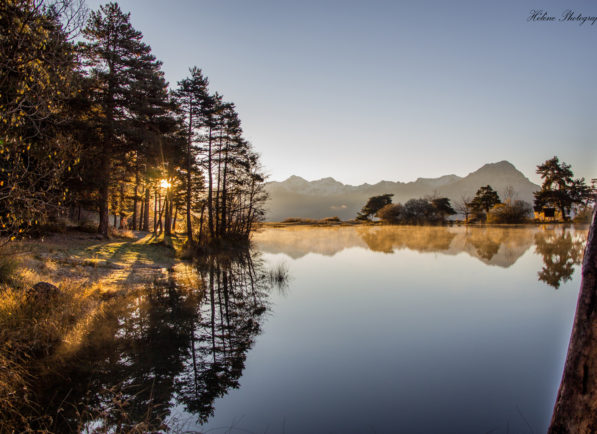 ♡ Mountain lake
St-Apollinaire | Serre-Ponçon
Quiet moutain lake, with a breathtaking view of the Pic du Morgon. The perfect place for sport fishing (catching and restoring is a must!), picnicking, swimming and relaxing.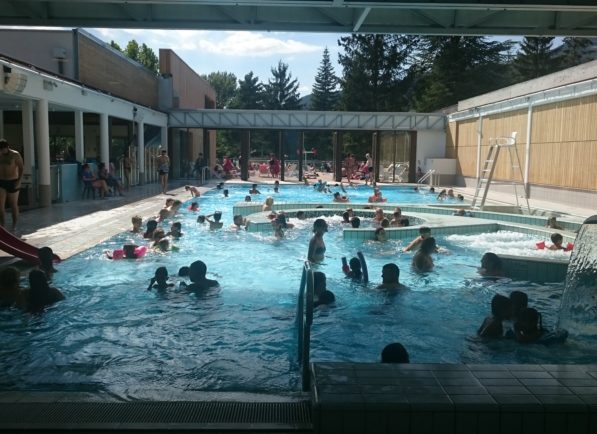 ♡ Aquaviva
Embrun | Serre-Ponçon
Are you a real lap-swimmer or would you prefer to sunbathe while the children go screaming from the slide? It's all possible in the pool Aqua Viva of Serre Ponçon, located in Embrun. There are two pools, a water playground, and lots of space to enjoy the sun.
♡ Mangrove swamp of Serre-Ponçon
Baratier | Serre-Ponçon
The jetty through the «mangrove swamp» at the northern side of the lake is highly recommended for those who love migratory birds !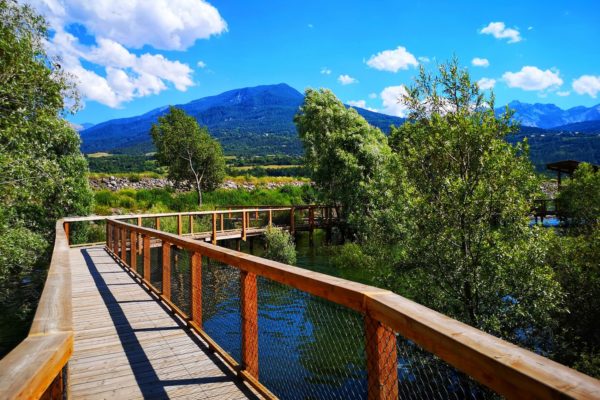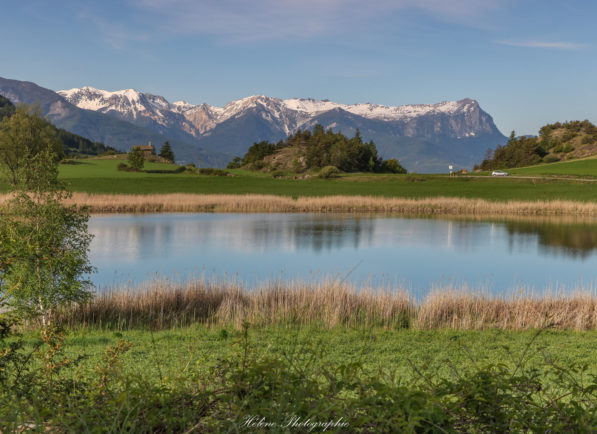 ♡ Siguret Lake
Saint-André d'Embrun | Serre-Ponçon
Small lake with a rich fauna and flora, with various rare and protected species. Perfect for picnics, hiking, or fishing. The view over the entire valley is definitely worth it.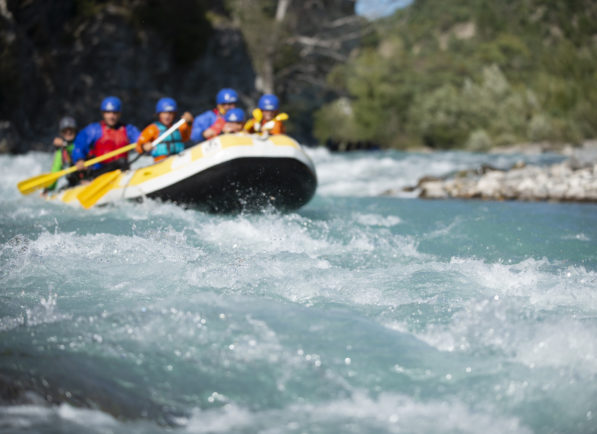 ♡ The Rabioux Wave
Châteauroux-les-Alpes | Serre-Ponçon
Almost everyone practicing water sports has heard about it: the Rabioux Wave is nowadays internationally known as the most entertaining place for freestylers. Fun fact: Every year in early June the Radeliers de la Durance navigate down the river, on old-fashioned rafts, as a reconstruction of the past.