Return
High points
Hautes-Alpes 24 hours / Peter Mc Andrew Trophy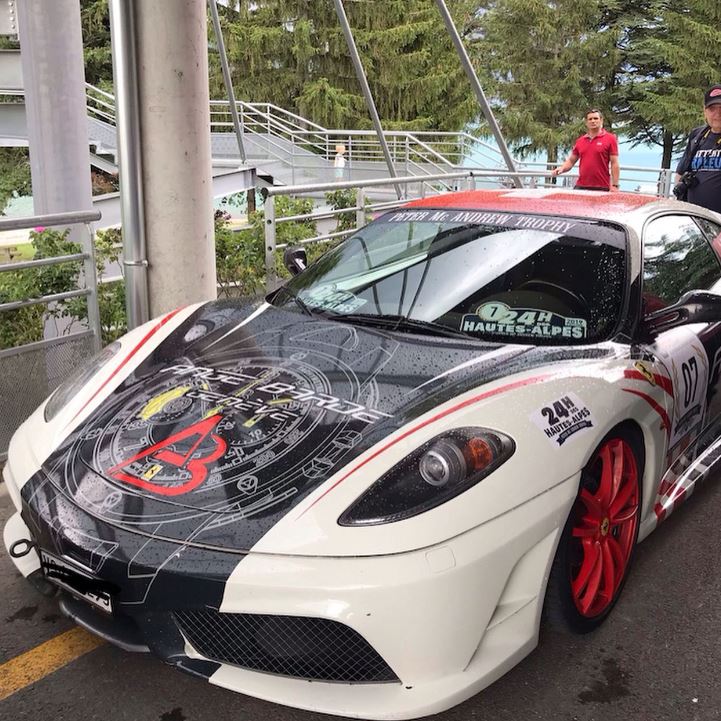 ''
PETER MC ANDREW TROPHY: Rise to the challenge of this unique automobile marathon !
The first automobile tour of legendary mountain passes !
A real opportunity for vintage car enthusiasts! This rally is open to vintage cars and supercars. Supercars are the world's most prestigious, high-performance cars. This exceptional rally is organised by the Association pour la Promotion du Sport Automobile dans les Hautes-Alpes (Association for Motorsports in the Hautes-Alpes) with support from the Savines-le-Lac municipality and the Conseil Départemental des Hautes-Alpes (Hautes-Alpes Council), and in partnership with Peter Mc Andrew (official supplier for the Automobile Club de Monaco since April 2018 – the PMcA Peter Mc Andrew sportswear brand provides the outfits for all of its competitions, Monaco Grand Prix, Monte-Carlo Rally, etc.) Discover the magnificent landscapes of the Hautes-Alpes with the majestic Serre-Ponçon Lake as a backdrop.
Learn all about the event
The meeting point for this rally is at the Pôle Culturel de Savines-le-Lac (Cultural hub) on the edge of the Serre-Ponçon Lake.
A complete tour of the Hautes-Alpes in 24 hours
A Sports marathon format: two drivers take turns driving over 20/24 hours
A gathering of cars that takes place on the open road. Restricted to two categories of vehicle: vintage cars from before 1989 (over 30 years old) and supercars
47 mountain passes to cross: 17,310 m in elevation
1,000km to cover: Two circuits to be completed, including one at night
Monitoring carried out using GPS trackers on the cars
Participation conditions: Presence of two people per qualifying vehicle, both with a valid driving licence. Compulsory membership of the organising association (A.P.S.A)
Registration
Participation request must be sent to APSA headquarters, 1 rue des métiers, GAP (05 000), or by e-mail: 24heuresdeshautesalpes@orange.fr
For the vehicle: The Road Book, the event's official plate, the GPS tracking pack from our partner VDS Racing (deposit necessary), stickers for the vehicle (ID number, sun visor, partners), vehicle guarding
Logistics with a staff of 18 people
Prizes and souvenirs: Souvenir photo, 'Finisher' trophy, two Peter Mc Andrew event polo shirts, a gift basket of the best Hautes-Alpes products
Not forgetting accommodation and catering: One-night stay for two in a 3-star hotel. Double room from 21 to 22 June / Shuttle from the Parc Fermé to the hotels / Aperitifs (at the Friday-evening briefing and Sunday finish) / Brunch on Saturday morning before the start / Snacks and drinks on Saturday / The Hautes-Alpes buffet Saturday evening / Snacks during the night circuit / Breakfast on Sunday / Closing lunch on Sunday