Return
High points
Medieval Festival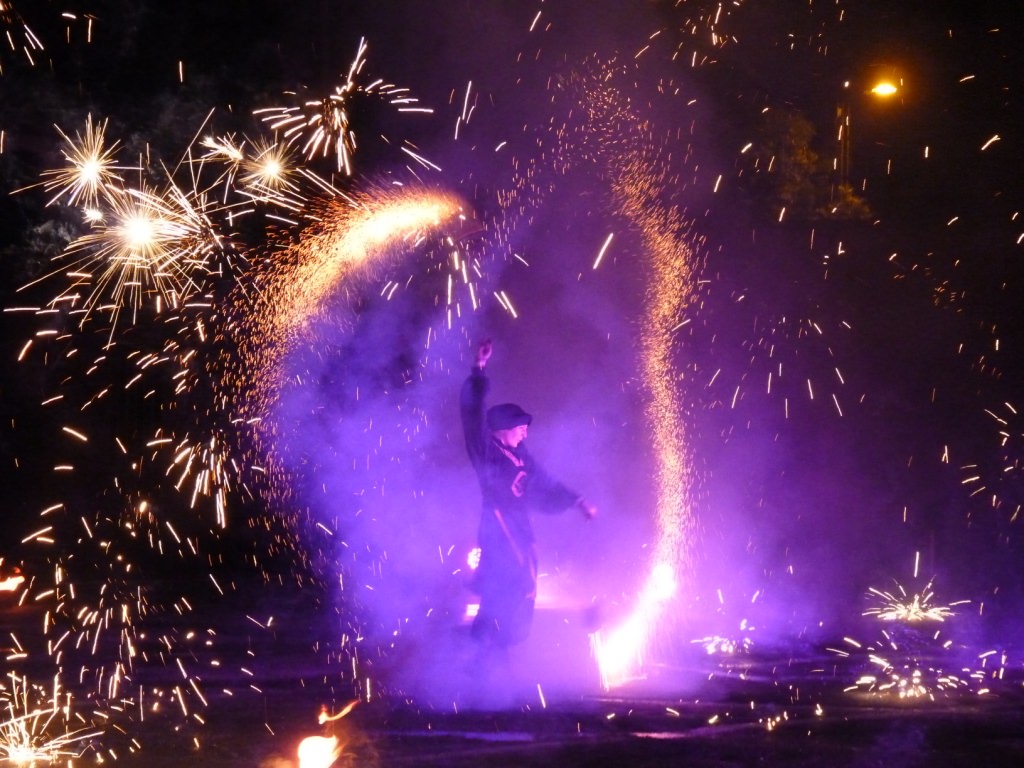 ''
A trip back in time to the Middle Ages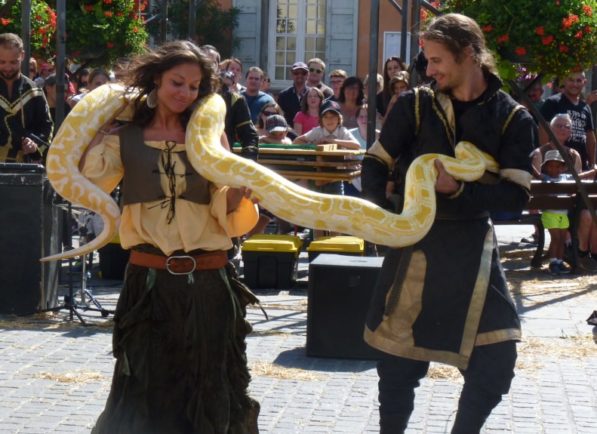 invites you to discover lifestyle of the Middle Ages: Medieval camp and market, fencing demonstration, archery workshop, concerts and shows, street shows, bonfires, horse shows, etc.
Head back to the Middle Ages, when our sunny town was most influential, with its archbishop princes who ruled with a firm hand over what was then a fortified city. Embrun had established itself as the ecclesiastical metropolis of a province that extended as far as the Mediterranean. The most prestigious examples are the canonical district where the Tour Brune, the Maison des Chanonges and the Cathedral were built. In the town, the scenery is already in place! Classified fountains, narrow streets, sculpted porches and corbelled houses.
Now all you need is a period costume and you can head to Medieval Embrun!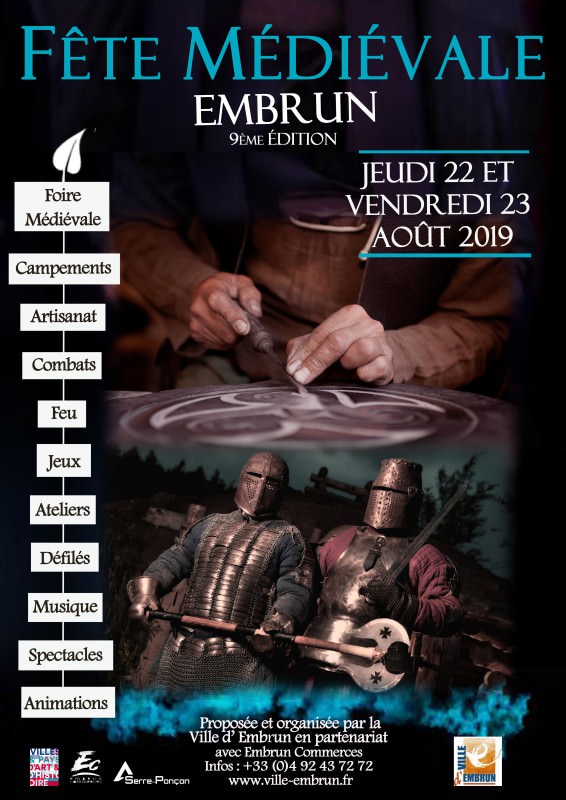 Back in time
Thursday and Friday during the day – 10:30 a.m. – 7 p.m
– Concerts, shows, parades with groups of medieval performers, actors, jugglers and musicians
– Great Medieval market with craftsmen and more than 40 exhibitors: jewellery, pottery, leather, games, minerals, soaps, baskets, knives, bows, costumes, furniture, medieval tavern, accessories, etc.
– Medieval camps by Ost des Temps Jadis: knights in combat, wooden sword fights for children, arms, etc.
– Parade and pony rides
– Archery: Introduction to archery, tournaments
– Crafts workshops
– Wooden games
– Guided tour
Medieval at night
 Pedestrian street
– Flame-lit procession
– Medieval night market
– Concert
– Ball 
Town Centre
– Entertainment evening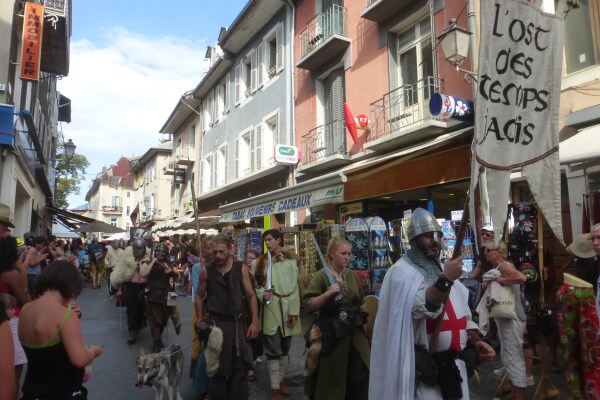 ''
Very lively during this medieval festival! Not to be missed, in my opinion!
Yann Montpellier