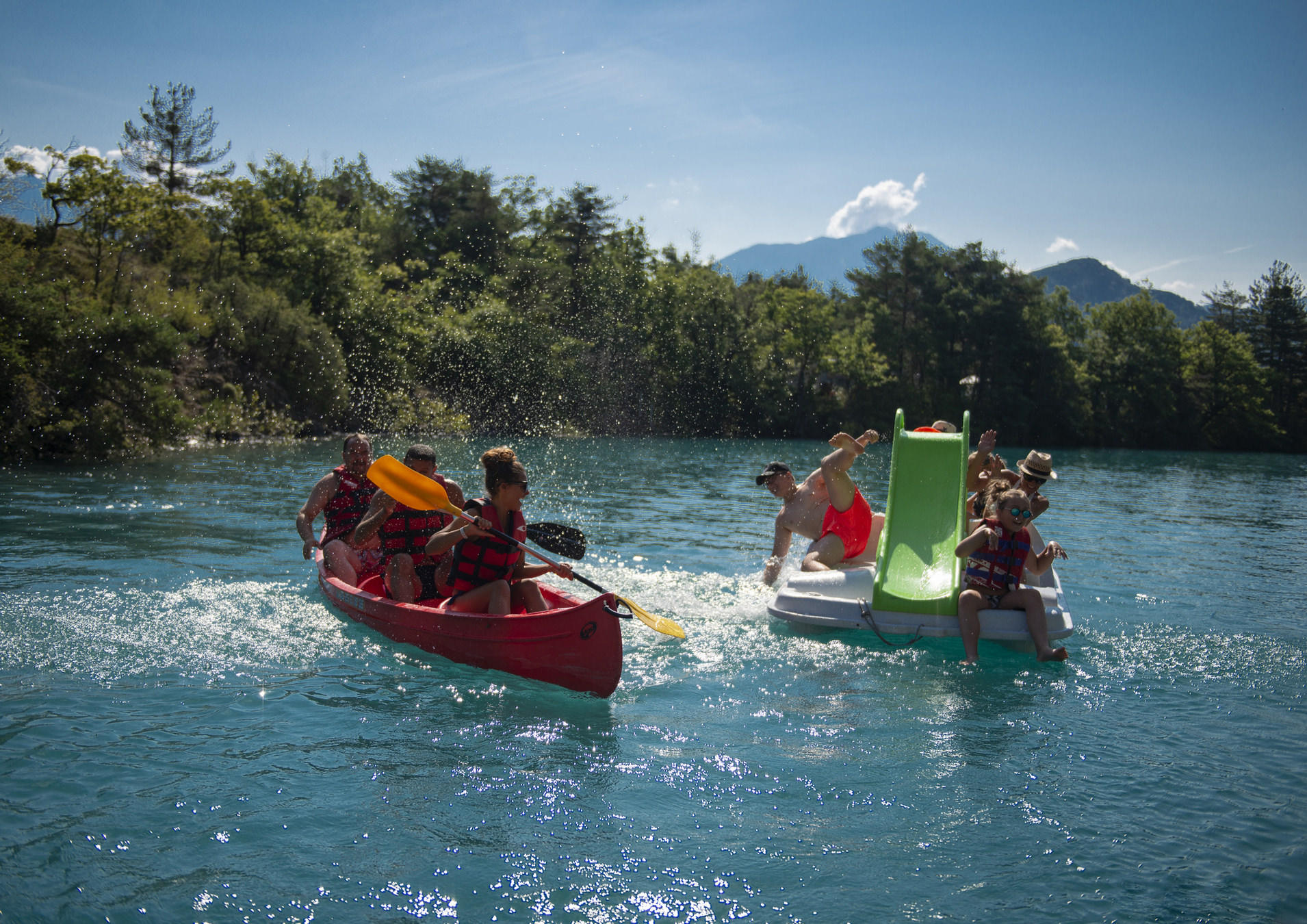 A la recherche d'une plage nature, sauvage, préservée, une eau turquoise ? Elle est là à Serre-Ponçon : la Baie de Chanteloube ! Les plaisirs simples, les moments de partage, de pique-nique, de randonnées en pédalo, en canoë. Chut ! Gardez le secret…
''
It's probably the place where I feel best, the place where I can take it all in. A unique, truly magical place to unwind: the Serre-Ponçon lake.
Blog « VOYAGES FETICHES » / Serre-Ponçon : un lac made in Hautes-Alpes 5.11.18 Sarah Hübsch
The Serre-Ponçon postcard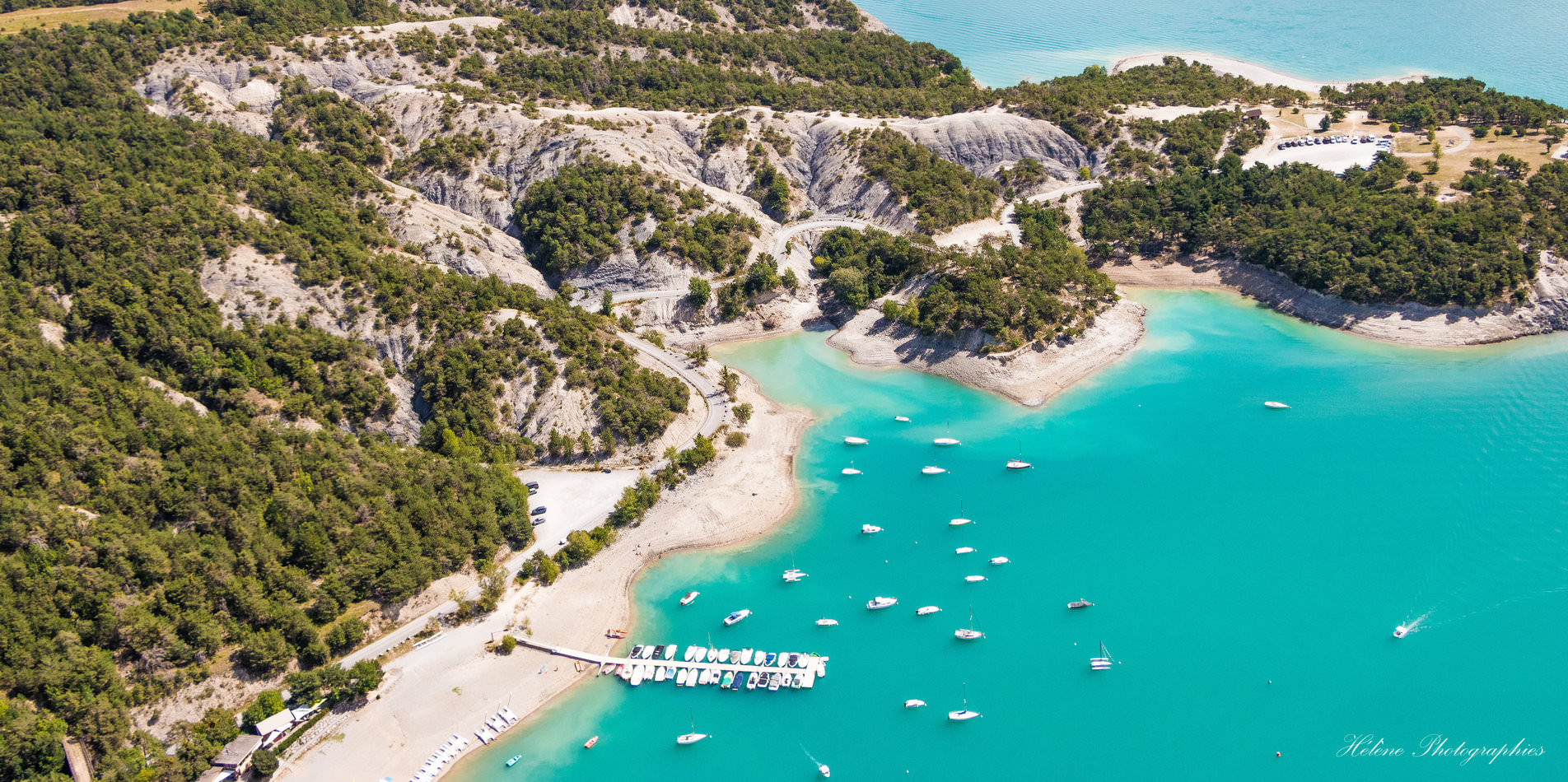 Today it's the Baie de Chanteloube, a peaceful spot, nowhere else!
Let's take to the winding roads, the blue skies, the sun and the Serre-Ponçon Lake : a picture postcard setting.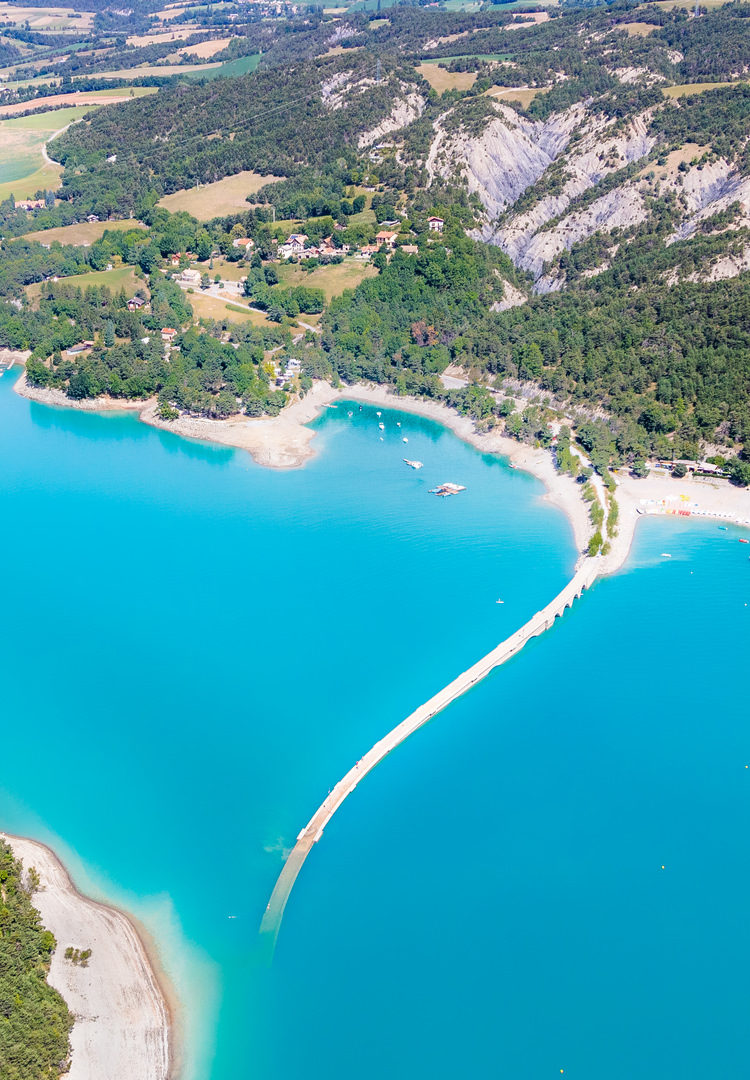 Le pont qui plonge
Du parking, on devine le pont qui plonge dans l'eau turquoise du lac de Serre-Ponçon dans son écrin de montagnes. Spectacle magique, curiosité exacerbée, mais quelle est l'histoire de cet authentique trésor ?
Le Pont de Chanteloube est un des principaux ouvrages d'art réalisé lors du projet de construction d'une ligne de chemin de fer qui devait relier Grenoble à Barcelonnette (1910-1934).
En période de basses eaux, à une côte inférieure à 773m, on le voit complètement émerger au-dessus du lac de Serre-Ponçon et on peut même le traverser à pied ou en vélo.
Ce qui est sûr c'est qu'on reviendra… Et vous ?
 Le saviez-vous ?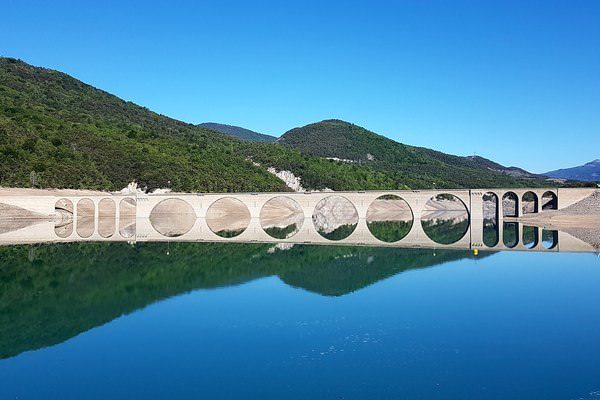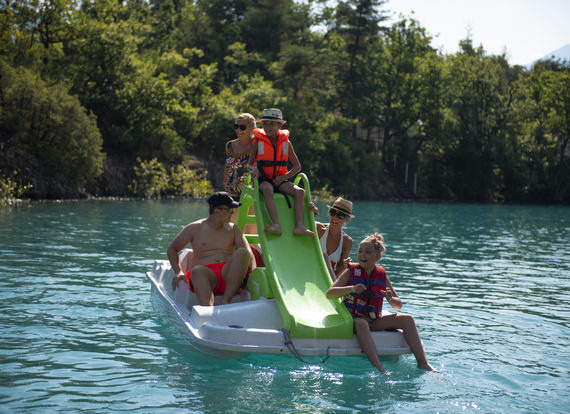 Water, toboggan and pedal boat
Our aquatic outing begins on a pedal boat with a toboggan. Children laugh, slide, jump and dive… The beautiful, wild, peaceful creeks remind us of Corsica, with a feeling of being all alone.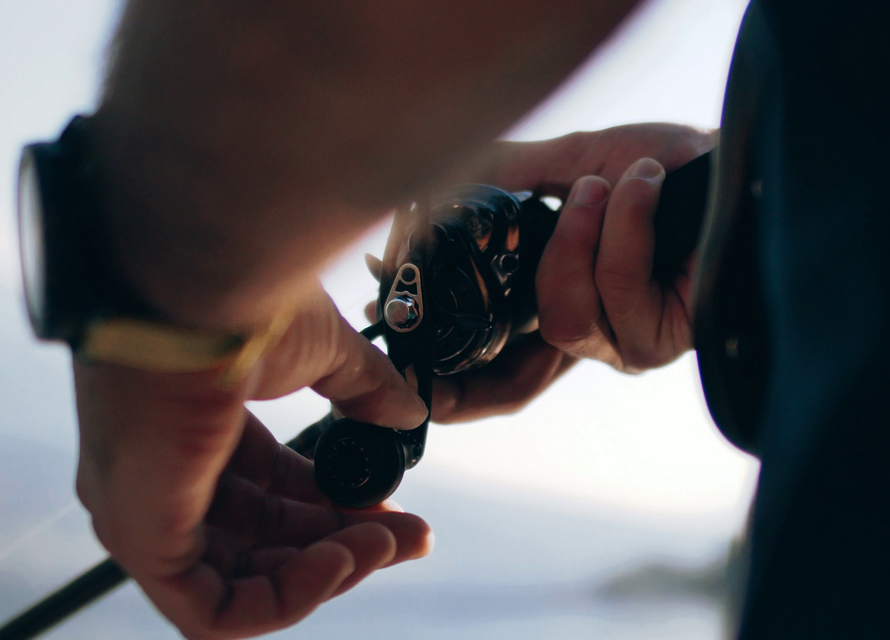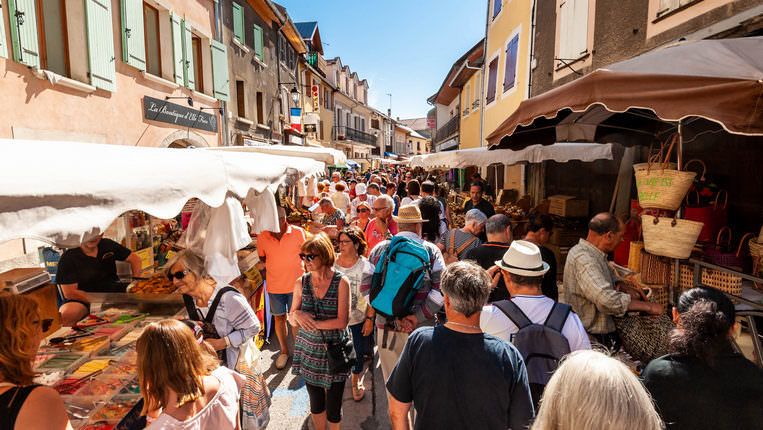 Duel avec son brochet
Perché sur son rocher, un pêcheur est en duel avec son brochet. Les enfants sont bouche bée : la canne se plie, le fil se tend, le reflet du soleil sur les écailles, les éclaboussures de l'eau à chaque saut du monstre, tout est réuni pour rendre ce moment unique.
La pêche 
Après l'effort le réconfort
L'odeur du barbecue éveille nos papilles. Au choix : saucisses, tourtons, légumes frais… notre festin entre amis est prêt à la dégustation. Pétanque, Mölkky, slackline à l'ombre de la pinède : sensations garanties ! Ou hamac pour les fainéants… un moment de partage au cœur de la nature.
 Petit conseil pique-nique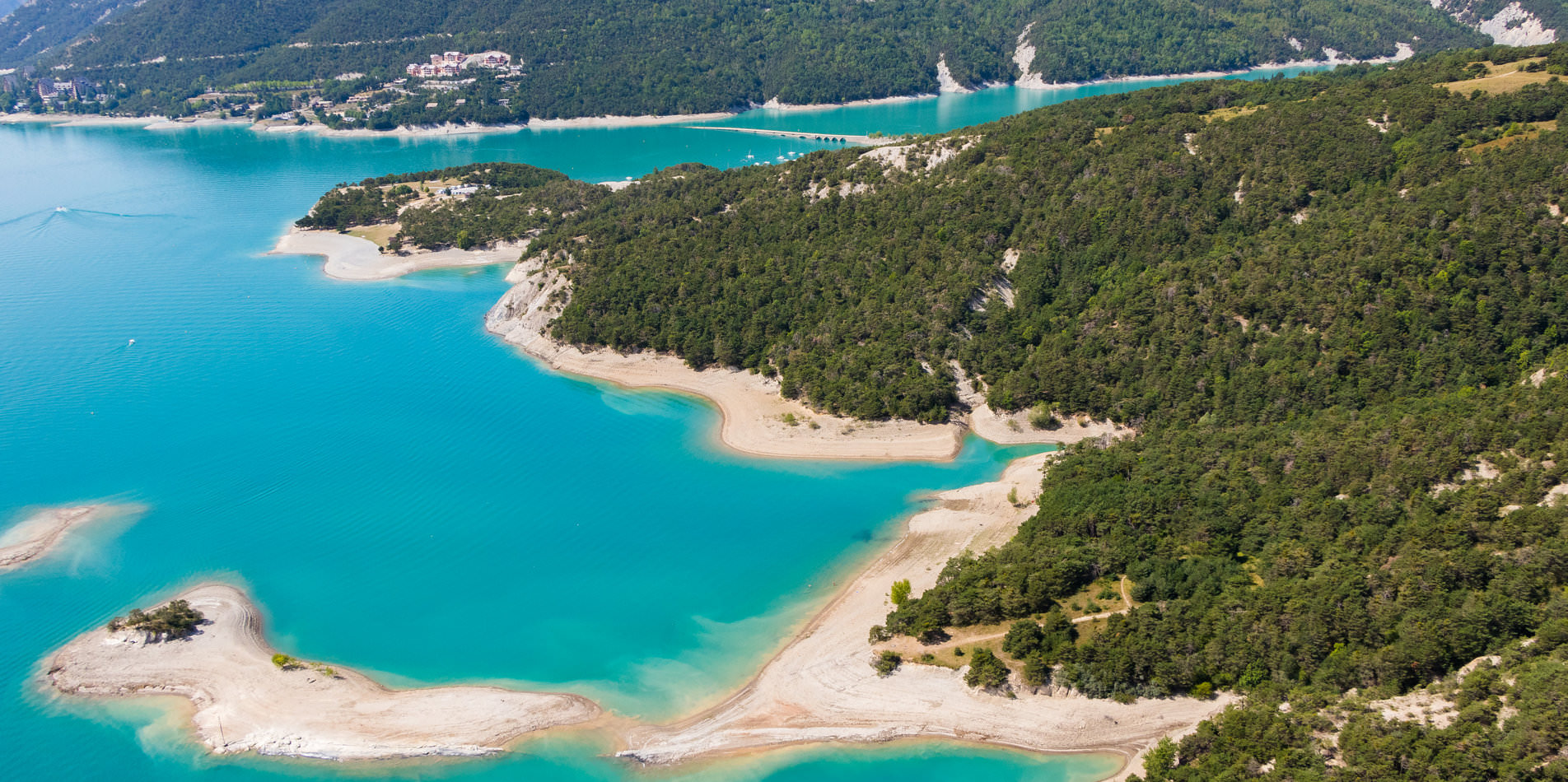 On the beach, our eyes drift across the immense Caribbean-like sea. Swimming in cool water, stone skimming competition, water games, small fish that tickle, we are far from the nightmarish city and the crowded beaches of the French Riviera.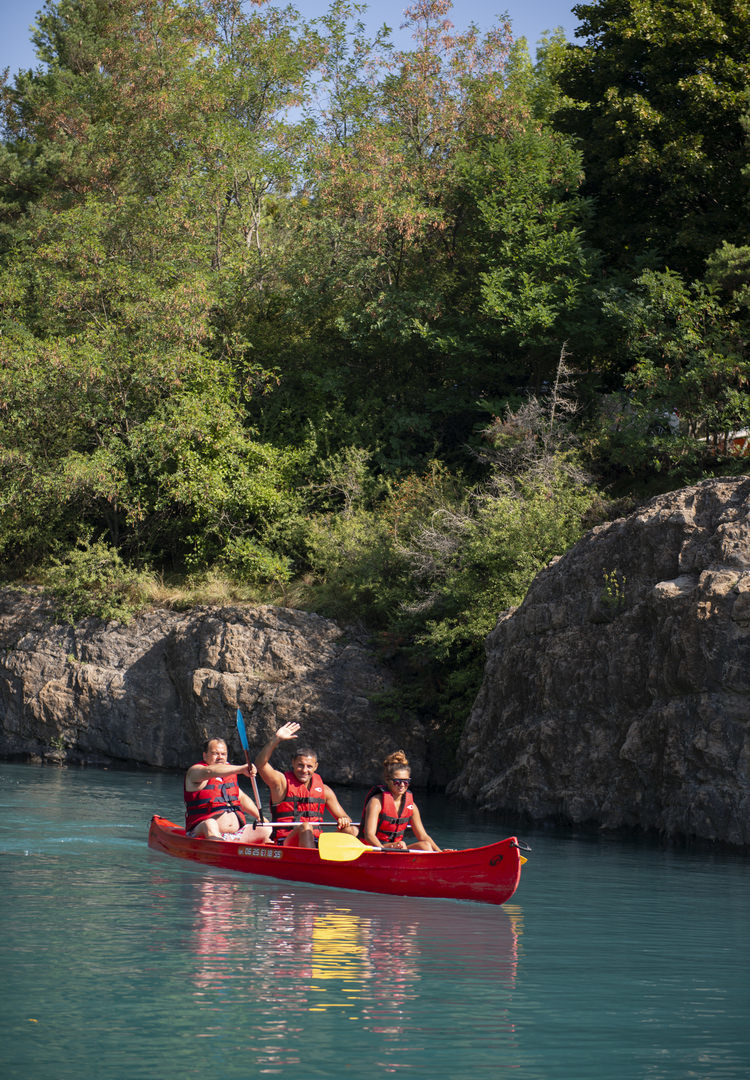 L'aventure des criques sauvages en canoë
C'est parti, nous voilà sur notre canoë, l'aventure commence. Premiers coups de pagaie, premières sensations, premiers éclats de rire de toute la tribu : dépaysement total. Aux abords des petites criques sauvages accessibles seulement en embarcations, l'excitation est à son maximum. Nous sommes de vrais privilégiés !
Combien ça coûte ?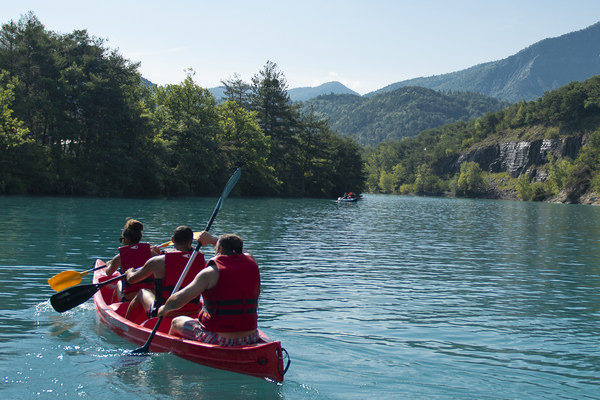 Do you want to stay?
The day is drawing to a close, but we don't want to leave the haven of comfort in this unspoilt natural setting. The area has been deserted, time for an aperitif-barbecue, pétanque, night swimming. What more could we want?
Envie d'ailleurs ? Retrouvez toutes nos plages ci dessous :