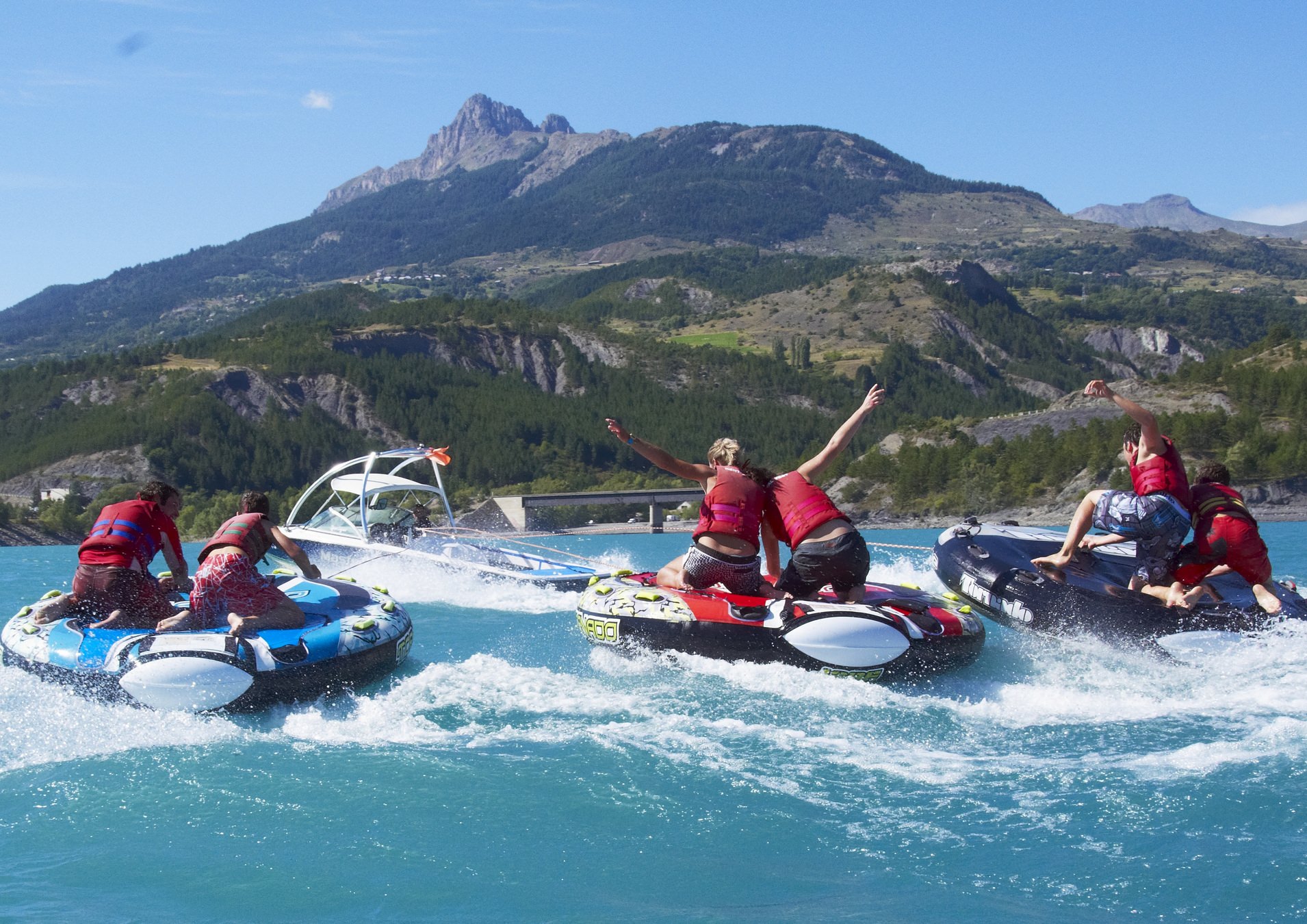 Looking for laughter and emotion in an idyllic location? Tubing on the lake is THE family outing.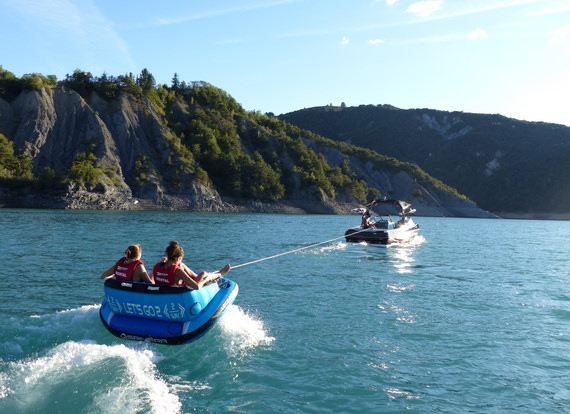 Nautical enchantment
The mountains show off above the lake! The scene is magnificent. The setting becomes a theatre as the tubes slide, twirl, avoid and bump into each other. The family is impatient, it's exhilarating!
Ready…go !
Jérémy gives his final instructions for swimming to the tubes. This is it! Smiles on our faces, a mixture of stress and excitement. Before speeding off, perched on our tubes we exchange looks and laughter.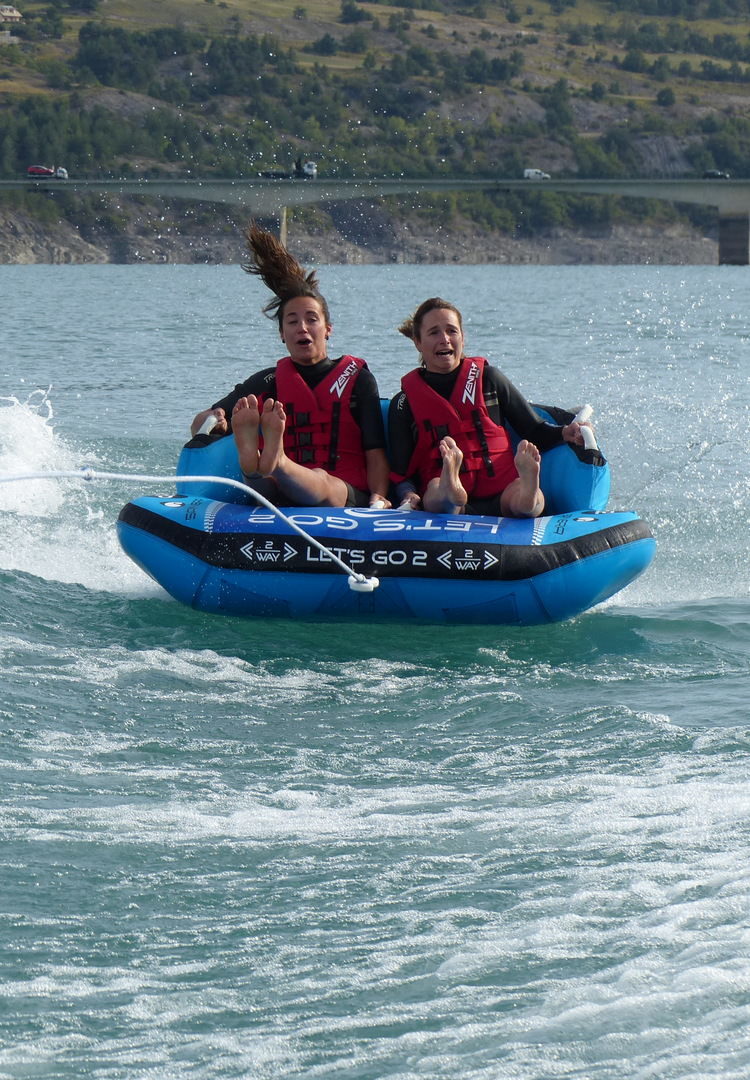 Flat out !
The rope that ties the tubes to the boat stretches out, go! A rush of adrenaline! The boat has started! The lake as far as the eye can see, colours everywhere, catamarans, boats, canoes… I burst out laughing, in a splash of foam. I forget everything, I'm free !
Hold on to the tube !
I accelerate again, I'm flying across the water, I take off on the waves made by the boat! In the bends the speed is accentuated, an incredible sensation! I try to get my breath back between the fits of laughter! It's fantastic !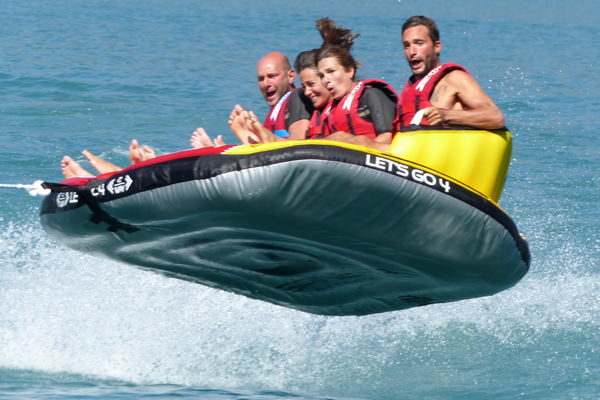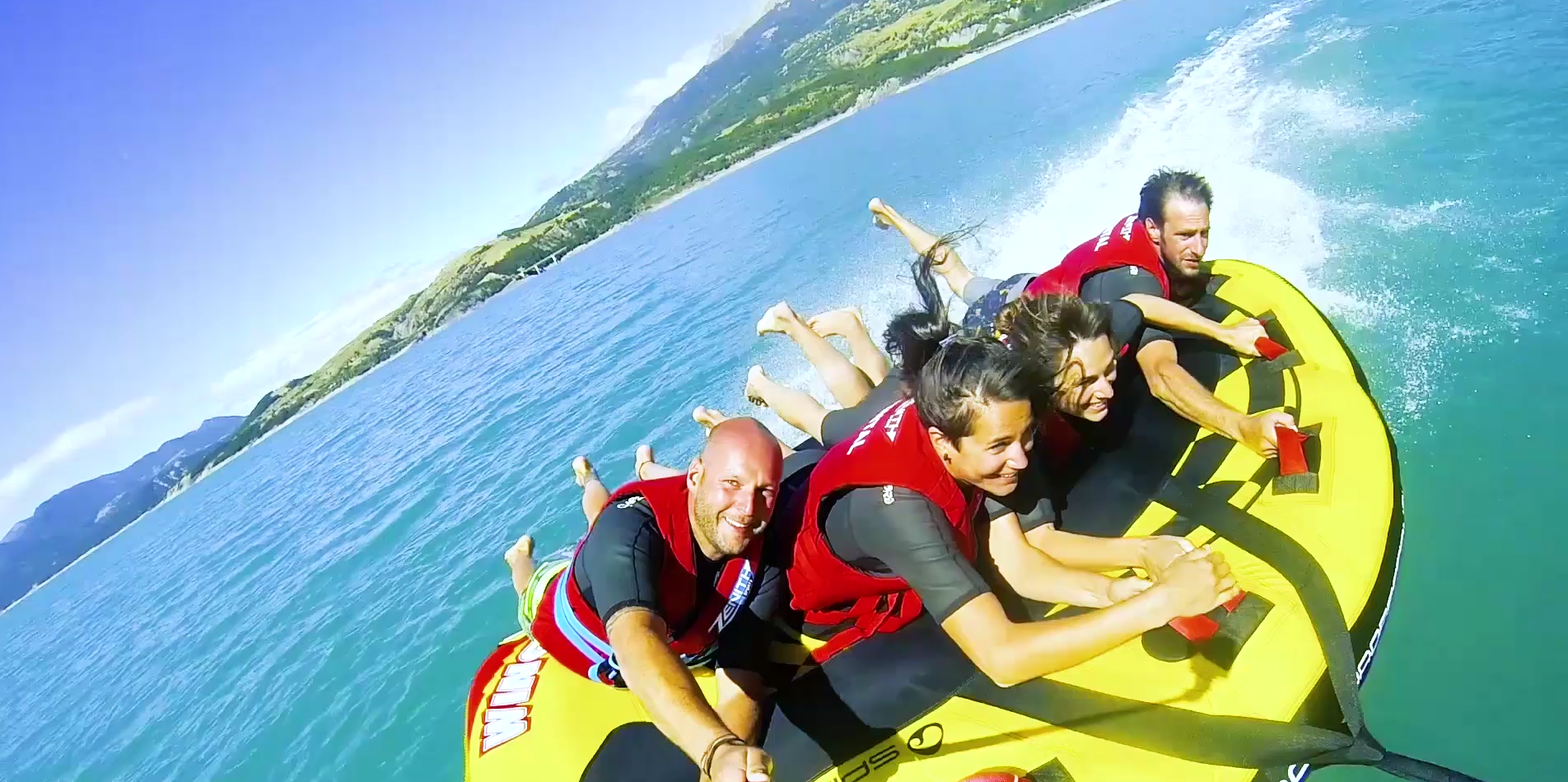 Overboard!
Careful! A huge wave sends me flying, my heart beats faster and, splash! An unintended dive, a burst of freshness! I'm floating in the turquoise water and enjoying the sun on my face, the boat is already here.
A feeling of well-being
It is time to head back to the beach, rocked by the exhilaration, the emotions are a mix of fulfilment and pride, happiness and joy.
You too, let yourself be convinced by a frantic session of towed buoy or discover all our other nautical activities below :