''
Dive in ! The beaches of Serre-Ponçon Lake offer you the pleasures of swimming and water sports.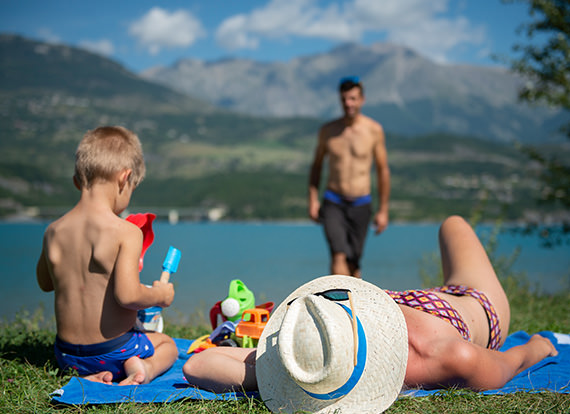 It is the lake with the most eco-labels of France: 8 beaches are certified by «Blue Flag», and it is the only lake that is certified by «Clean Harbor», which means 10 clean harbors in total.
Serre Ponçon also represents the Plan d'Eau of Embrun, with a permanent water level and separated from the larger lake by a dike that is easy to walk on. There is a recreation area on site with grass beaches, a kayak school, a sailing school with quality equipment and many other attractions.
Higher up are other places to take a dive in the refreshing water : the lake of St Apollinaire and the Laccas Lake towards Réallon.
"Did you know that the water temperature of the Lake of Serre Poncon can reach 23° in summer?"