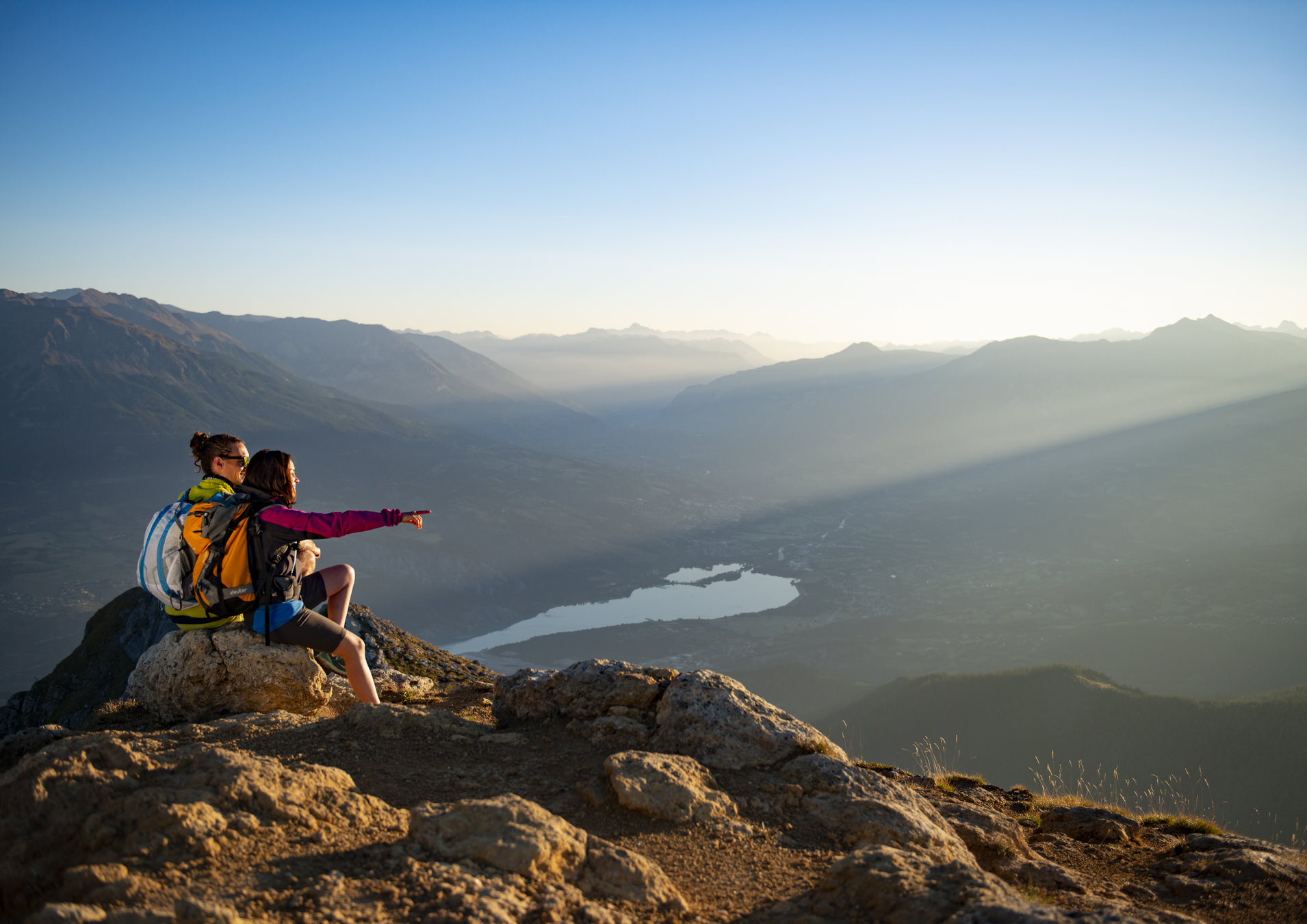 What could be more magical than contemplating the sunrise from the mountain peak at an altitude of 2000 m? The rudimentary luxury of bivouacking overnight will have you immersed in the wild environment of these remarkable natural spaces. The tale of an unforgettable adventure for those seeking exceptional experiences.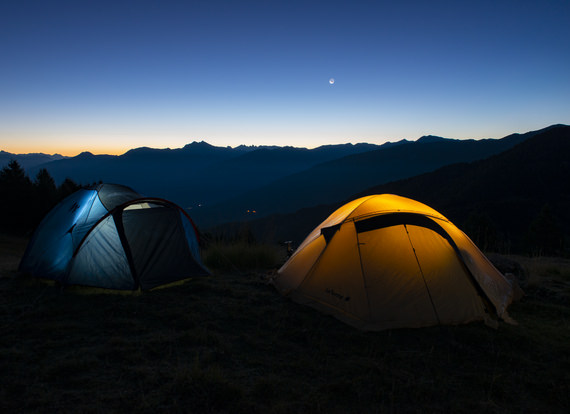 Awaken your senses
It is still pitch black when you open your tent, which is covered in the night dew. The coffee is simmering on the camp stove while the stars sparkle in the dazzling black sky. The embers from the previous day's fire are still warm. You pour on some water to put them out. The crackling sound breaks the deafening silence of the mountains.
One step after the other, hesitantly, with only the beam of light from the headlamp as a guide. Then, quickly, the machine starts, the body warms up and the footsteps become longer.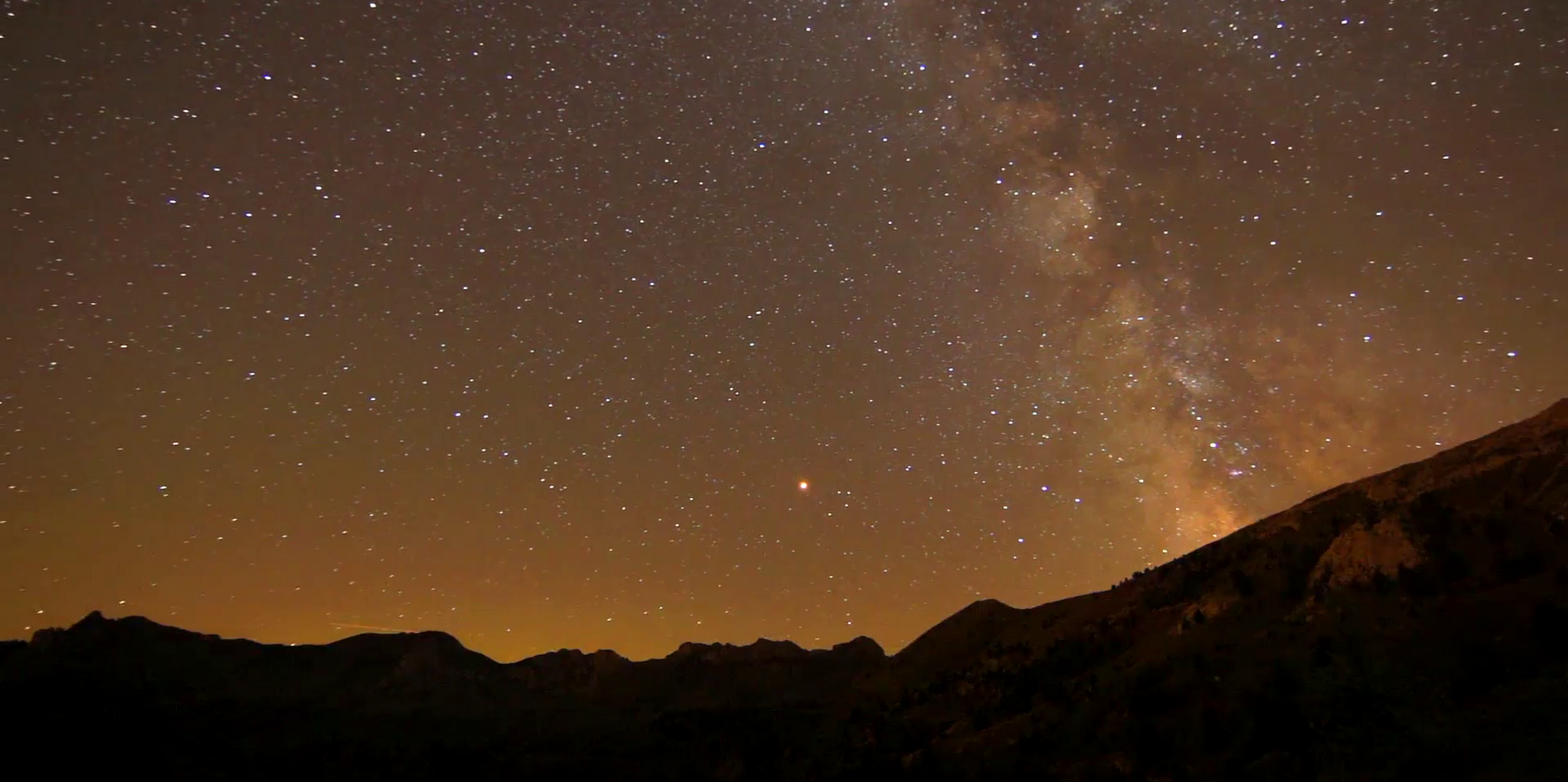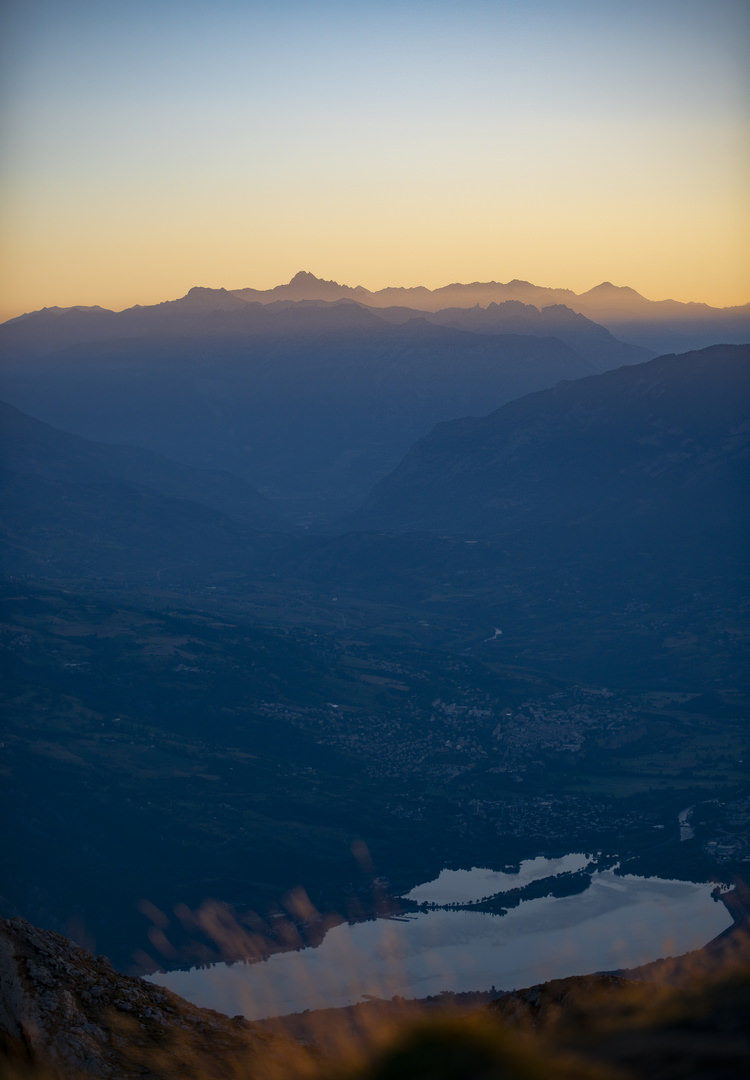 Into the wild…
Your eyes finally adapt to the darkness. Roaming the mountains at night, this is something quite out of the ordinary. You will choose to turn off your headlamp for total immersion in this unique atmosphere as the first light of dawn appears to the east.
As you near the summit of the Morgon, a chamois honours you with its impromptu visit. No time to get hold of your camera, it's already disappeared. A fleeting moment…Was it even real ?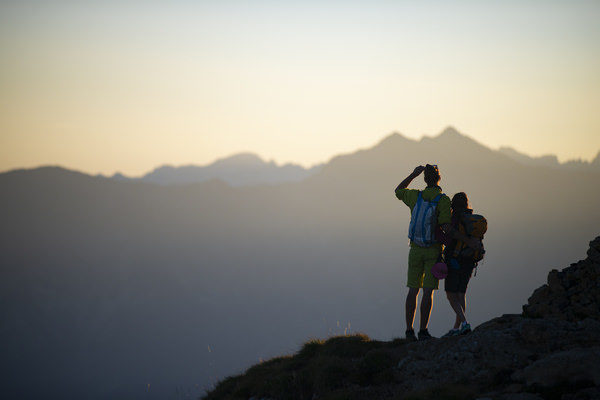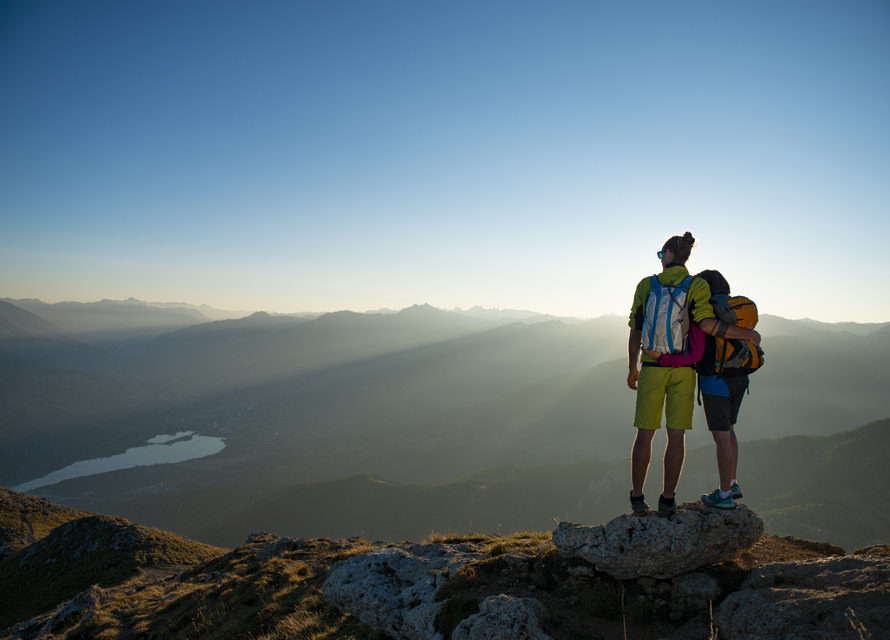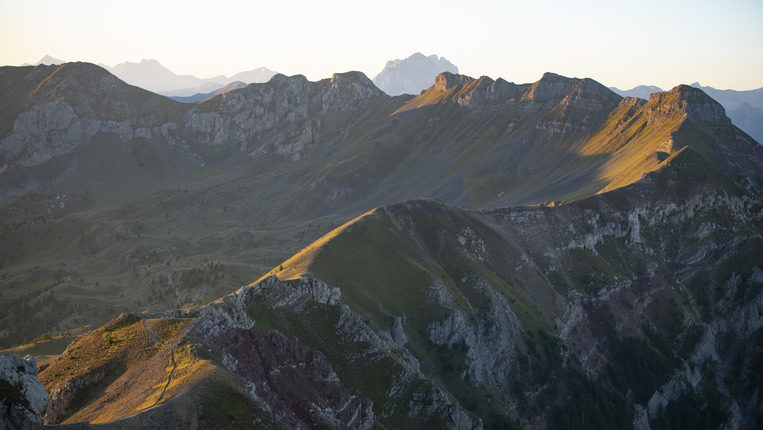 Panoramic terrace
You've reached the summit, facing the two sections of the Serre-Ponçon Lake. Provence to the south, and the Écrins National Park to the north. There is no panorama more beautiful in the region and it is all yours. A priceless gift…What better place to watch the rising sun ?
You've barely settled in as the show begins. The mountains suddenly come ablaze. Their shadows are cast in the valley and on the lake. Quite simply magnificent.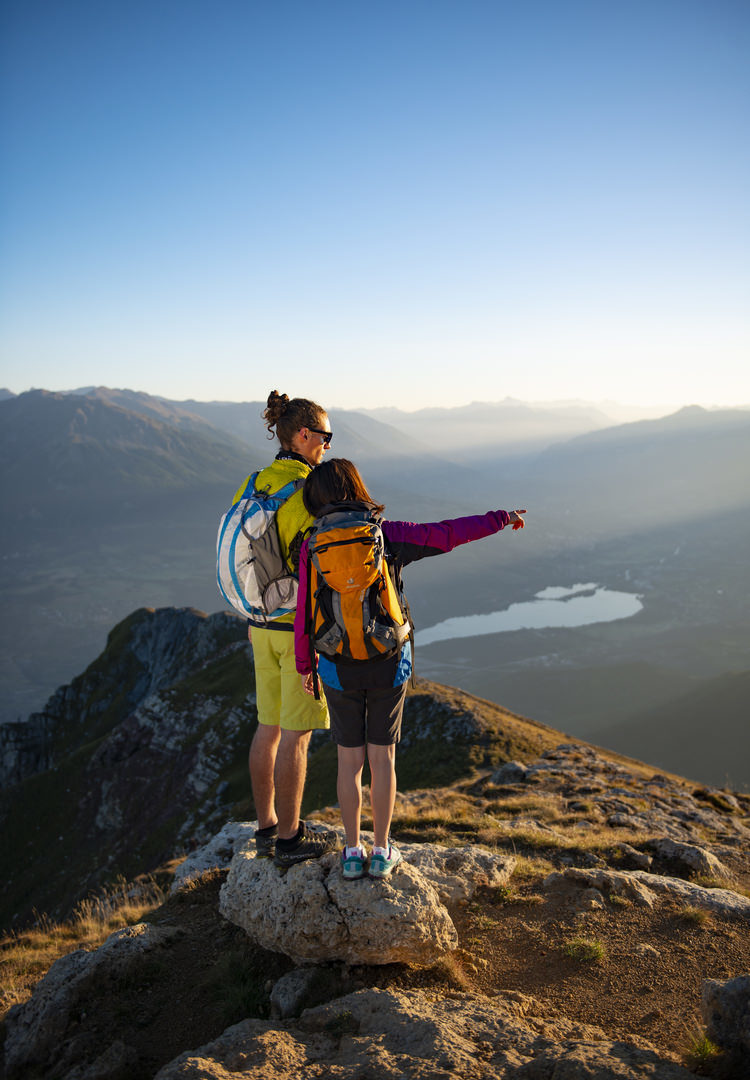 Bathed in light
The scenery seems to come alive before our eyes. Light floods the landscape and the sky becomes clear blue. The valley seems so close. The lake in Embrun, the Savines-le-Lac bridge, we feel like we could touch them.
The warmth of the sun now falls on your skin and finally warms you. A simple, no-frills natural luxury. We are overcome with a sense of fulfilment…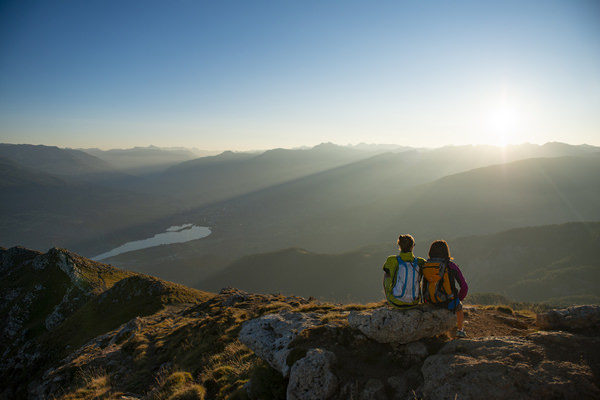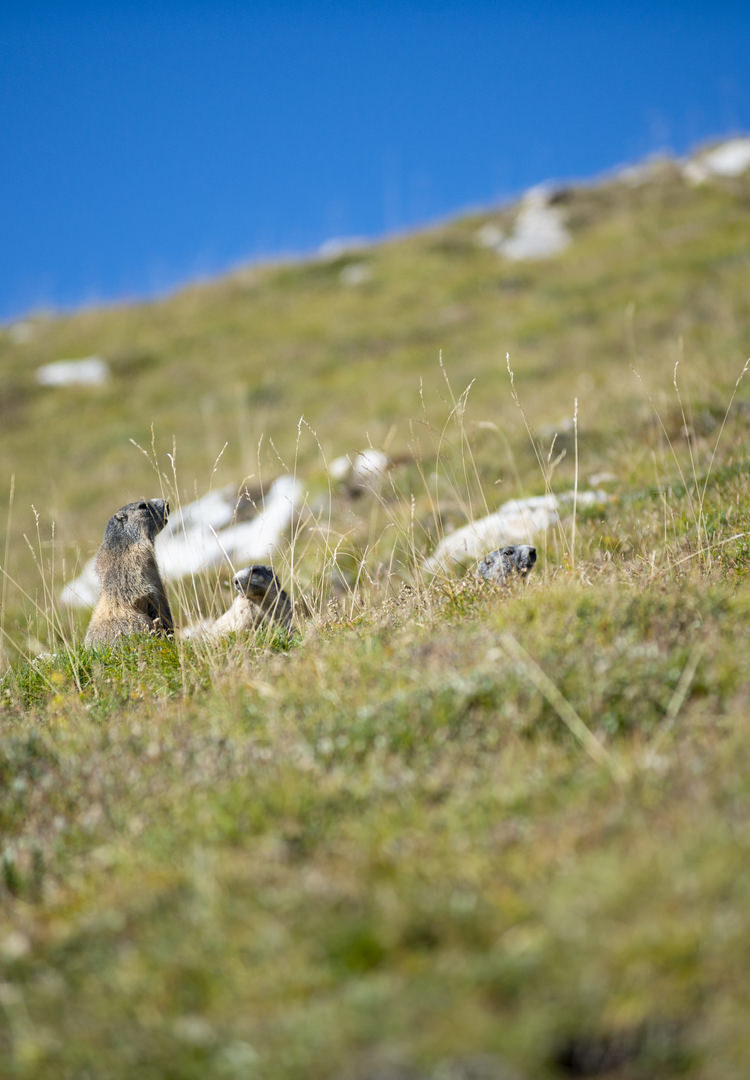 Happiness is in the mountain pastures
It is time to head back to the tents and erase all evidence of your visit. Future visitors must also be able to enjoy full immersion in this unspoilt, natural setting. As summer comes to an end, the grass is starting to turn yellow and the Morgon cirque takes on a steppe-type appearance. No need to travel across the world for a change of scene, there's plenty to see here !
A characteristic cry resounds in the pastures. There are plenty of marmots and they are not at all shy. You will be pleased to learn that they are easy to photograph.
It's 10 o'clock in the morning when you return to the valley and the day is only just beginning…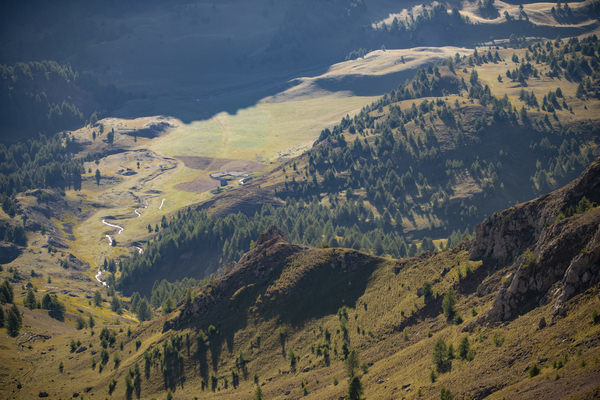 Would you like to discover some other exceptional places ? Contact our mountain guides and leaders who will be delighted to share their secrets…